KYA, More Than Just a Club
Hang on for a minute...we're trying to find some more stories you might like.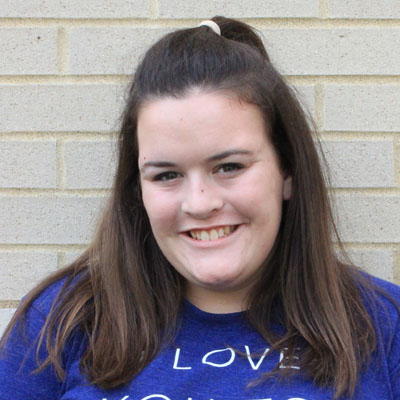 Lauren Palmer
Advertising Representative
YMCA Conferences Impact Palmer's Life
Today, you are brave. Go for the paradise within you. I will give you a place to stand and you can change the world. Each of the three proceeding sentences can be seen as "life lessons," but to me they are life lessons plus a million memories.
Those three sentences were some of the themes from my favorite statewide YMCA conferences.
The statewide YMCA is an organization based on bettering the teens of Kentucky.
For the past seven years, I have attended fourteen of their conferences, my first being the Kentucky Youth Assembly (KYA).
At first I was intrigued by missing three days of school and spending all this time with my best friends, but then the conference started and I fell into a deep love for the KYYMCA.
The energy of this place was mind-boggling. Thirteen hundred middle school
students actually cared and were passionate about something bigger than themselves, contradicting the stereotype of a middle school student.
But the part that inspired me most was that as a 12-year-old in 6th grade, my voice was heard, my voice could inspire, and my voice could change the world.
As the year passed I was itching for another YMCA conference. At my 7th grade KYA, I was introduced to two other conferences: Go For It (GFI) and the Leadership Training Conference (LTC).
Both conferences help build you as a person. GFI and LTC have built my confidence, my leadership, and my service to my community.
Not only have these conferences introduced me to ways to better myself, but they have also introduced me to the greatest people on this planet.
After many conferences, I started to make friends. As the years have gone on we have gotten closer and closer.
These new friends I made have been there to catch every tear, from the ones from crying to the ones from laughing. These relationships I have built are relationships I will cherish forever.
The Y is such a great organization and I can contribute a lot of my success to them. They have taught me so many life lessons. Thank you for being the best, KYYMCA.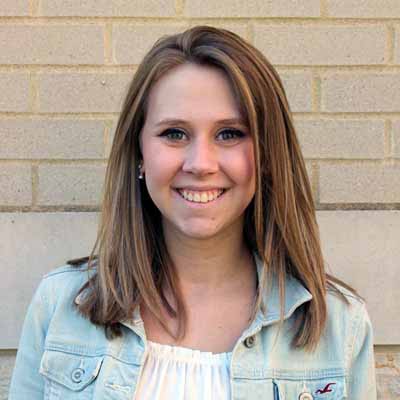 Rebecca Eaves
Staff Writer
Eaves Reflects on Her First KYA Conference
When I stepped off the school bus that Tuesday afternoon, I was mad at myself.
That weekend had been a great experience and I had so much fun, yet I am still mad at myself.
I was mad because I've had so many opportunities to go and now I only have one more chance.
All of my friends who had been on the trip before kept going on and on about how amazing the trip was and how much it had impacted their lives. Now don't get me wrong, I was excited to go.
I was going to get away for the weekend and miss some school, but I didn't expect to love it as much as I did.
I'm not a very outspoken person and I don't usually want to draw attention to myself.
But when you go to KYA the atmosphere is so overwhelming, you can't help but to speak up, ask questions, and come up with ideas.
It doesn't matter if you're brand new or an experienced delegate, everyone feels included and important. I began to realize that even as a high school student, you can have good ideas and impact your community.
Part of my experience was getting to be the Media Corps delegate.
Only one student from each school gets selected for this position, so it was an honor to be the delegate despite the fact that I had never been to KYA.
I was put into a group with other high school students from all over Kentucky to create a newscast covering the events from the conference.
Working with complete strangers was a challenge at first. You don't want to come off too bossy or opinionated and you don't want to step on any toes.
After we all voiced our ideas and cleared the air it didn't take us long to become friends.
There was a lot of work to get done so we spent a lot of time together working on the newscast and getting to know each other.
We've only been home a few weeks and I'm ready to go back. The conference provides so many opportunities for Kentucky students to use their voice and explore their interests.
The friendships you make at KYA are different than the other friendships you have throughout your life.
If you're debating on whether or not to go to a Y-Conference I would definitely encourage you to give it a try. I wish I would've sooner.