GRC Freshman Determined to Serve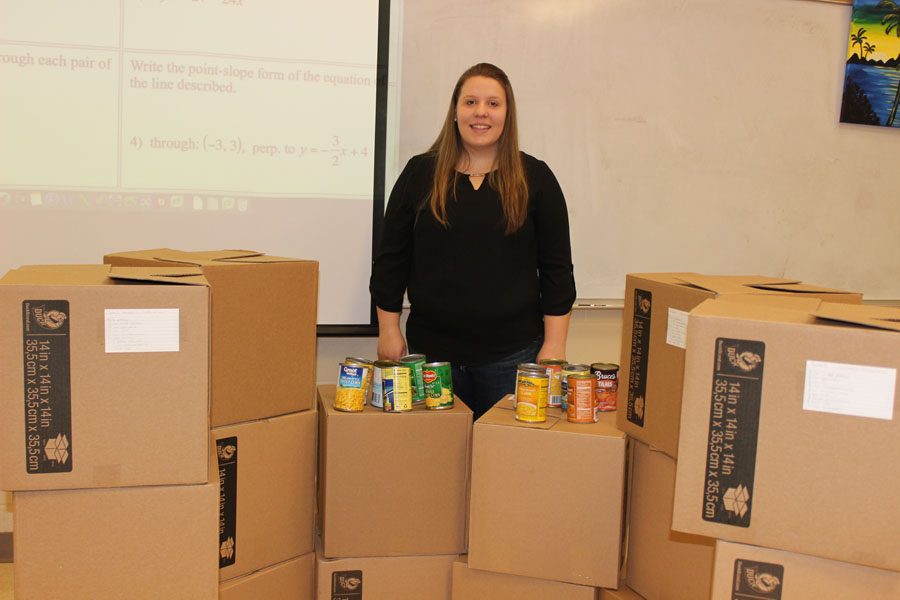 How much good can canned goods do if canned goods can do good?
Agriculture teacher Mrs. Pigg challenged her class to see who could make the most boxes of food for needy families around the holidays. Freshman Madison Williams accepted this call to serve.
"I started to make one box, and I told myself I could probably do more," said Madison.
Each of the boxes contained two cans of corn, two cans of green beans, a can of yams, a can of cranberry sauce, a bag of potatoes, a box of stuffing, a box of cake mix, a can of cake frosting, a two-liter of pop, and a turkey donated by Farm Bureau.
"I got up to six boxes with some help from my mom," said Madison. "I also took a loan from my brother so I could keep going."
After completing six boxes, she says she stepped back and realized her contributions were far from complete.
"I told my mom that I was done, but a few weeks went by and I wanted to do even more." Madison said.
With the holidays quickly approaching, families in need of a meal to prepare were taken care of by Madison.
"I started to do 12 more boxes to add to my first six, but I ran out of money and had to settle for ten." Madison said.
She says her devotion to service comes from her previous school involvement.
"I went to Calvary Christian School last year, and every Thursday we did service no matter what," Madison said. "There wasn't an opportunity like that here for freshman, so I decided to do my own boxes and FFA was doing that, so I figured why not." said Madison.
Madison says for her, the boxes were more than just a competition for who could bring the most; it's something she truly enjoys.
"I got so used to doing service all the time at my old school that when I came to GRC, I felt deprived and had to find a way to do it," Madison said.
Madison is a stellar example that we must do what we can, and when you've done that, do more.
"I definitely plan on trying to do something like this again," said Madison. "I have set a goal for 25 boxes next year!"