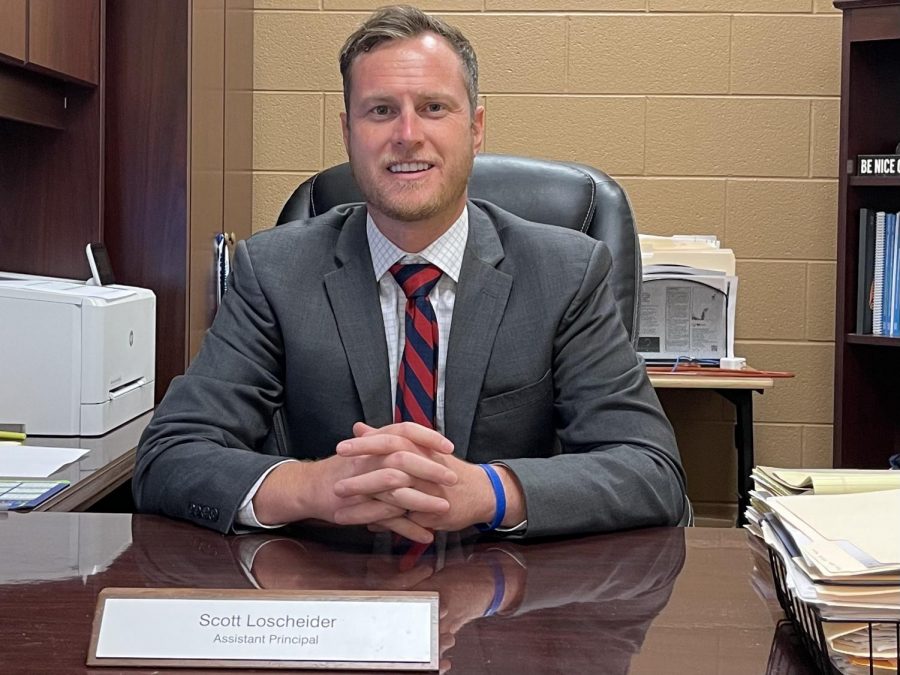 Scott Loscheider, Assistant Principal
Mr. Loscheider is in his 5th year as an Assistant Principal at GRC and his 8th  year as an administrator in the Clark County school system. Prior to coming to CCPS, he was a physical education teacher and coached football in Fayette County.
Something that he look forward to every day as a principal:
Saying "hello" or "What's-sup?" to everyone I see in the hallways.
His favorite part of the job:
There is not a specific thing. I love coming to work. This is a "GET TO" not a "got to" type of job.
His favorite memory on the job:
If I had to pick just one…Being a part of the Student Leadership Challenge retreat/summit.