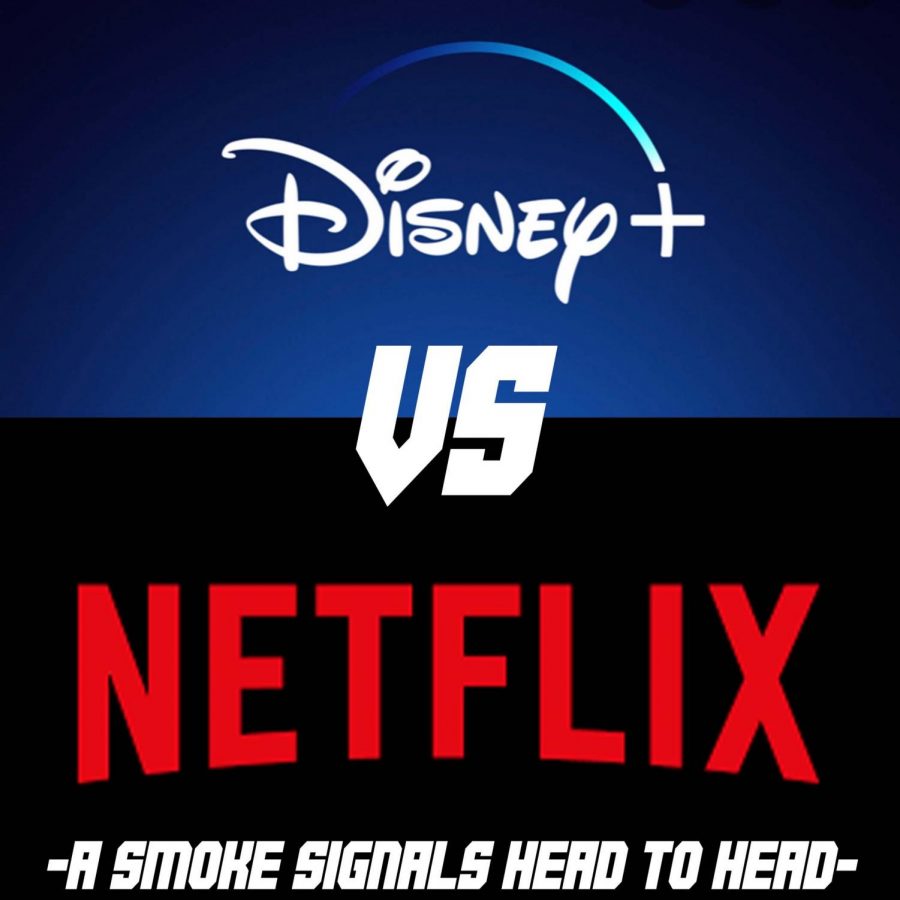 Netflix vs. Disney + Which rules?
Staff members debate which is the better streaming platform
April 14, 2021
The Future of TV: Disney +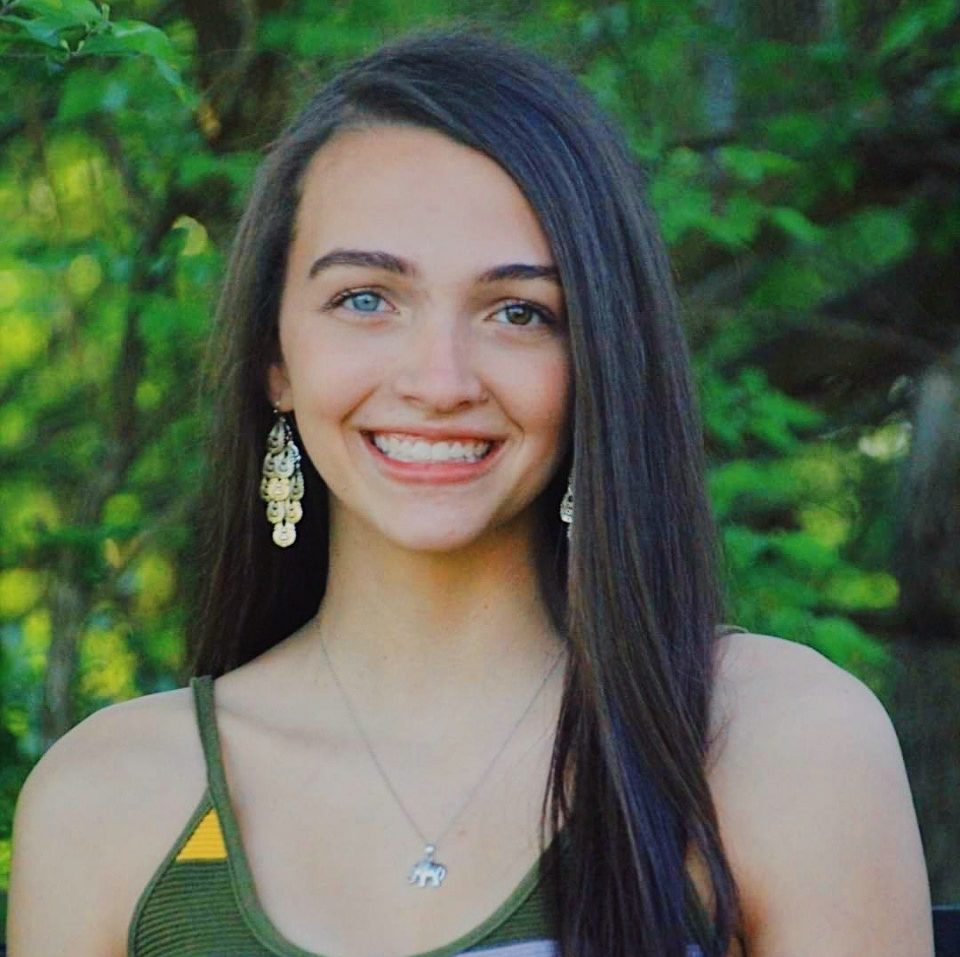 It's 2035, you're sitting on the couch with your kids, stuffing your faces with popcorn. It's your turn to pick the movie. You click on Disney + and share the magic of Disney movies.
Disney has transformed the lives of thousands. It gives us hope that the good guys will win, happiness that will last a lifetime, and thrilling adventures that lead to curiosity!
The future of streaming platforms is Disney +.
Disney has always been the happiest place on earth, and now we can experience the magic right from the comfort of our homes.
Growing up I wanted to buy every single Disney movie I could, so I would be able to watch them continuously.
Now, I do not have to fear that I will never see the Disney classics again.
I watch movies all the time, and it's safe to say that Disney is an expert when it comes to creating the best movies.
Disney + preserved my epic 2000's childhood. With shows like the Suite Life of Zack and Cody, Wizards of Waverly Place, Hannah Montana and countless more any time I'm feeling nostalgic I can rewatch my favorite shows!
Disney + is always adding new movies and shows to its library.
Epic new series like Wanda Vision and The Mandalorian can only be found on Disney +.
Now, our favorite underrated characters get their own shows to develop their storyline. This will create a new generation of Marvel and Star Wars fans.
Meanwhile, Netflix is notorious for removing their best shows like The Office and Gossip Girl.
Disney + only cost $6.99 a month. With their bundle options that provide views access to Hulu and ESPN Plus it's still only $12.99, and saves you $5.83 a month. Netflix is a whopping $13.99.
In my opinion, there's in obvious choice when it comes to picking the best streaming service that offers you the maximum amount of shows for the minimum amount of money.
Disney's goal is to spread joy, and to continue creating for future generations.
Additionally, Netflix has recently announced that they are testing software to limit sharing your passwords with friends.
Netflix users will not be able to share accounts even though additional accounts are included in the subscription.
Disney + allows everyone to experience the magic from their own home, no matter your age. You'll always be able to find the perfect movie for movie night with Disney +.
Leave a Comment
Netflix has more to offer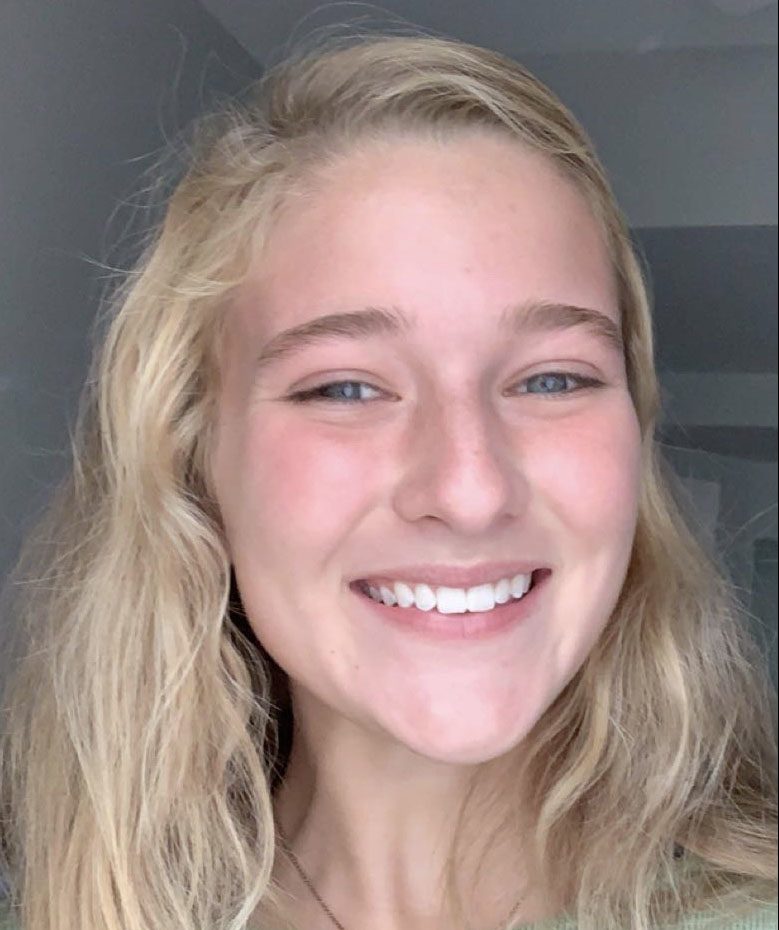 It's Saturday night. You are sitting on the couch with an Ale-8 in one hand and a bowl of popcorn in the other. You pick up the remote but then wait as you are having trouble deciding to watch Netflix or Disney+. Which one will satisfy you the most?
For me, the decision is easy. Netflix has the most to offer with many different types of movies and TV shows and entertaining Netflix originals.
Most people and families have a hard time deciding what to watch. Even in the hard decisions, Netflix truly helps with choosing because of its wide variety of shows and movies.
If you are in the mood to watch some mystery, you will be set to watch Criminal Minds and Sherlock. Both of these shows are on Netflix and are very interesting to watch as characters in both fight crime. Every episode leaves you wanting be a detective.
If you aren't a crime type of person, maybe you are interested in comedy. New Girl, Arrested Development, and The Good Place are some of the funniest shows on Netflix in which there is never a dull moment.
The point is that Netflix has mystery, comedy, drama, sci-fi, and much more. Unlike Disney+, Netflix has something for everyone, no matter the age or interest.
The wide selection on Netflix also gives people the chance to explore different types of shows and try some entertainment outside of their comfort zone.
For example, usually I stick with shows that are more girly and light hearted, but Netflix has gave me the chance to start shows with more action, like The 100 and The Flash. 
Knowing that both Netflix and Disney+ have original content, Netflix originals are far better. To start off you haven't watched the Queen's Gambit, you are missing out. If you are a chess nerd like me, you will love the interesting story about young Beth Harmon and her chess genius.
If you are more into drama, you will love the TV shows Outer Banks and Ginny and Georgia, which are based around the life of teenagers and how they run into massive obstacles along the way. If you live for the thrill of a show, you would definitely love You and Stranger Things. I love the mystery behind each show and both left me with sleeping with one eye open at night.
Now, I do think Disney+ deserves some hype. I will admit that shows and movies on Disney+, like WandaVision, Tangled, Remember the Titans, and the Star Wars movies are some honorable mentions and some of my favorites that I can never quit watching.
However, even with all the shows and movies I love on Disney+, Netflix will always win my heart.
On Saturday night, when you are sitting there, trying to figure out what to watch, just remember that Netflix has a wide selection for every type of viewer and its originals are anything but ordinary.
Grab your popcorn and Ale-8 and get comfortable with watching some of the amazing shows and movies that Netflix offers.
Leave a Comment