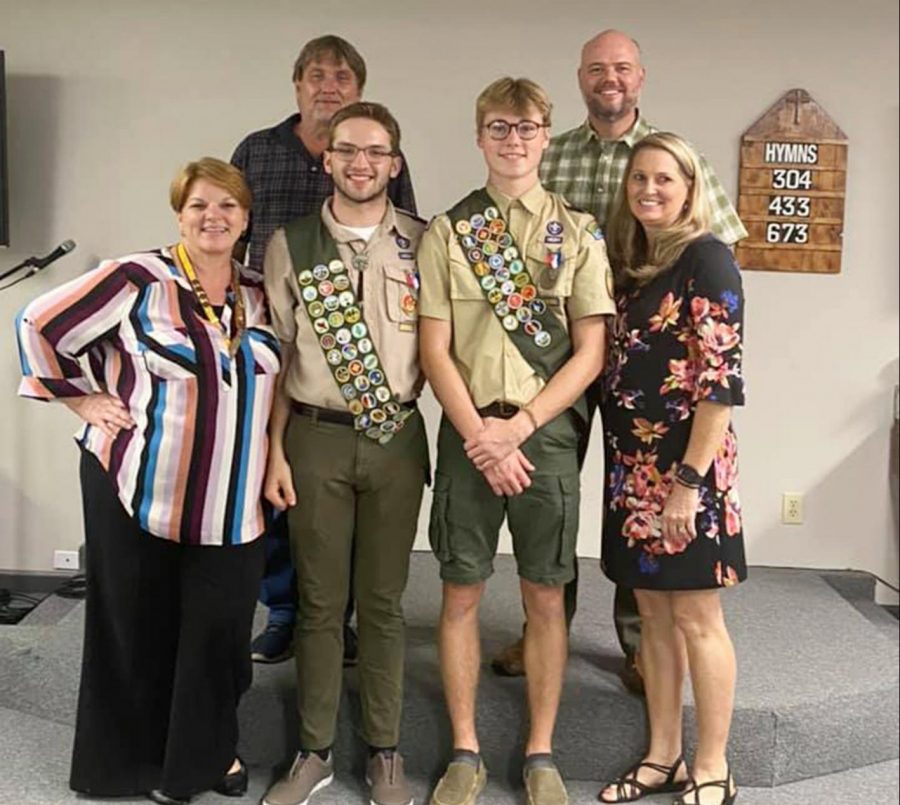 Lambert, Boley earn Eagle Scout
December 15, 2020
Ben Lambert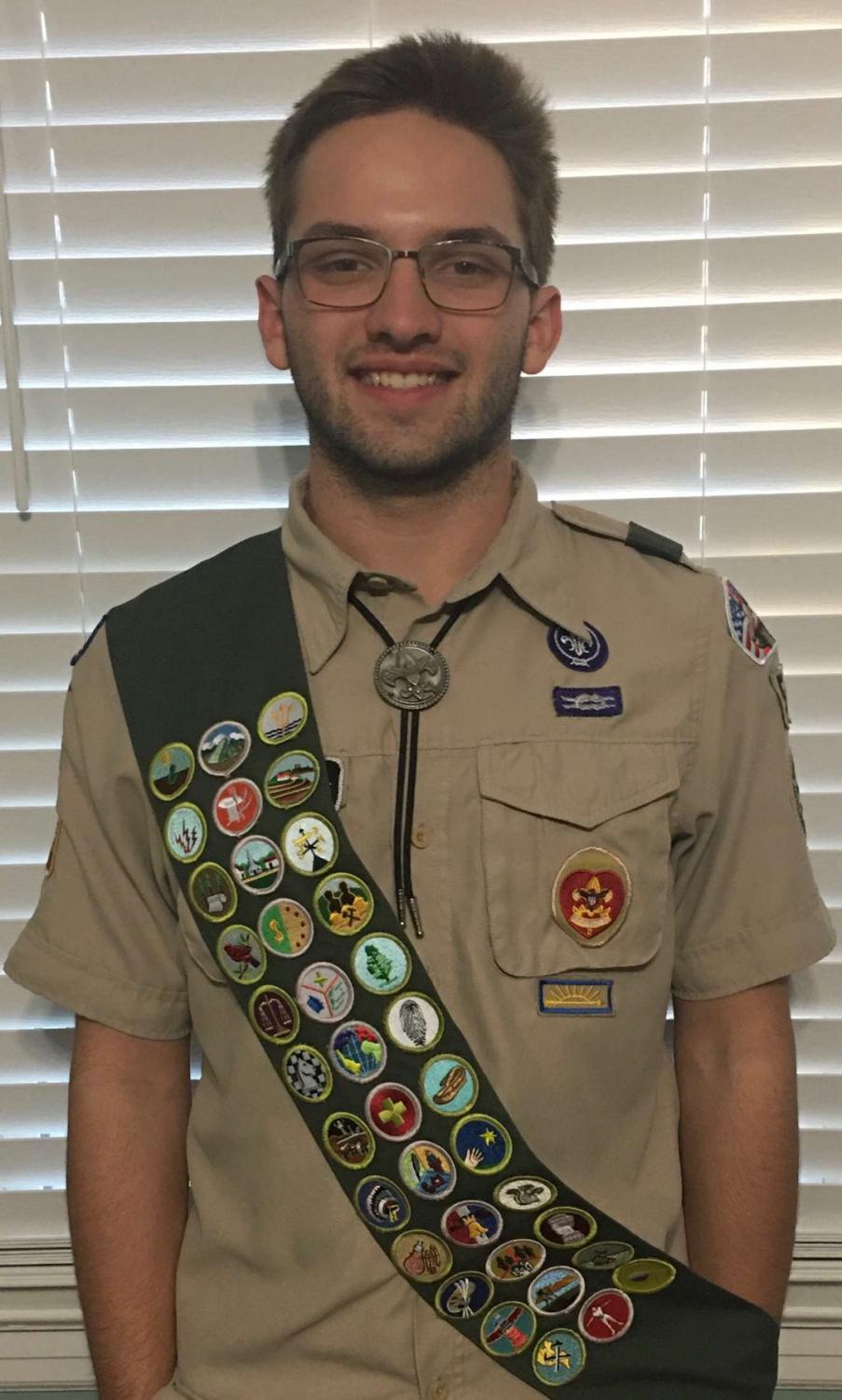 GRC senior Benjamin Lambert recently received his title as Eagle Scout following his project at Arlington Park. 
Lambert came upon the idea for his project "because it's the neighborhood park where I've lived, and it was really in need of repair." 
To help mend, he put added new borders and mulch around the park. 
In earning the highest rank of a Boy Scout, he has become a leader and role model for others. 
"Being an Eagle Scout to me," Lambert says, "is a commitment to be able to learn and also to be able to lead and teach others."
This kind of achievement is not a one-time thing; it has a lasting effect for years to come. 
Lambert talks about how the skills he has learned will benefit him later in life saying, "In the future, being an Eagle Scout has set me up to have good leadership skills, and also the skills I'll need to listen to a leader and be willing to try new things." 
Leave a Comment
Garrett Boley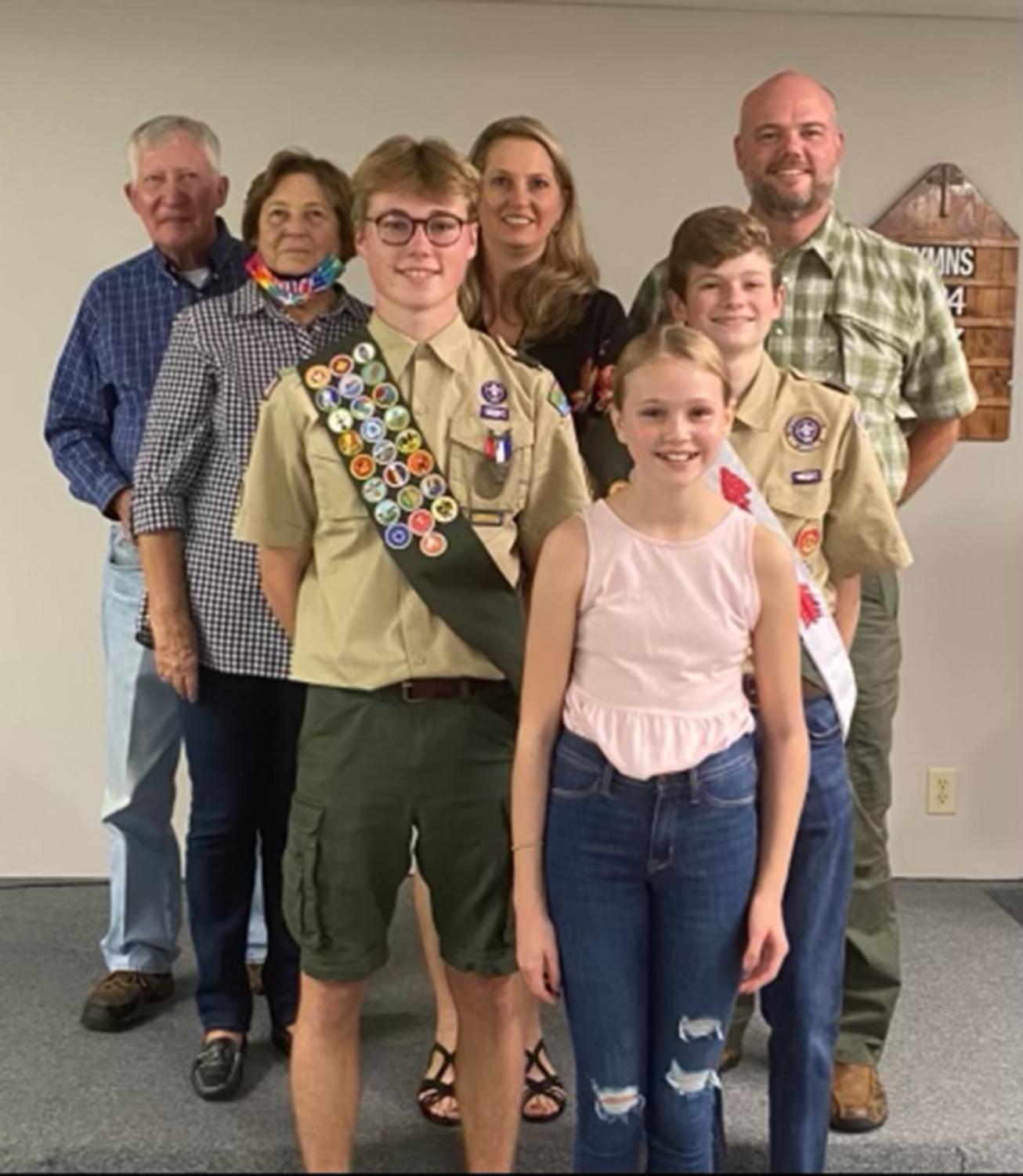 Eagle scout status is the highest achievement a Boy Scout can obtain. Eagle Scout status is a gold star on a college application as well as on a resume.
Garrett Boley, one of our very own GRC students, has succeeded in his journey to Eagle Scout status. To become an Eagle Scout you must demonstrate leadership skills, show trustworthiness, and kindness as well as exemplify good citizenship.
In order to earn the Eagle Scout award, a Boy Scout must complete an Eagle Scout project. "My Eagle Scout project was a finish line at Lykins Park, because I saw how much our Cross Country team and our community could use it for the 5ks," says Boley. "I figured that would benefit them in advertising and fundraising for the races."
Earning the Eagle Scout award takes years of work and all the work pays off for those who are determined enough to achieve it.
"Those who are an Eagle Scout can say that it helps you mature and dictates who you are in a way," says Boley. "Eagle scouts hold an impact on their communities. With this being the highest rank, you earn high regards that will assist you for the rest of your life."
Those who work hard enough and remain persistent enough to achieve Eagle Scout status can benefit greatly from the skills as well as the message it sends to future employers.
"This title benefits you, because whenever somebody sees that on a resume they recognize the accomplishment and the hard work that goes into achieving it," Boley says.
Having the Eagle Scout status often sets young men apart from other candidates, because it is definitive proof that you are a hard worker and a leader, and that you possess the character traits that any employer would value. 
Leave a Comment