The Happy Corner – great service, great products
The Happy Corner is one of the new cafés in downtown Winchester.
It's so exciting to see new places coming into our small town and it's even more exciting when they are good.
The café owner is so sweet when she greets you in. She makes every customer feel important in a small-town setting.
If it's your first time in, and you don't know exactly what you want, she is always happy to help, and the first one to ask to help you out.
The first time I went, I ordered the Tropical Paradise; it had boba in it which is so good. If you love sweet drinks, you will love this one.
My mom ordered the mocha protein shake. It had a very good flavor and didn't even taste like a protein shake which is a good thing because I don't like the flavor of most protein shakes.
The birthday cake shake is also a great option for those who are looking for a little extra protein without the taste of it.
Another option of drinks they have are their tea bombs. I have never had one but I suggest trying what the owner recommends.
They have so many different flavors of drinks that you are destined to find one you like. 
Another thing I enjoyed about the Happy Corner is the cute atmosphere. To envision it, they have a picture wall so whenever you go there you can take a picture of whatever you drink you got. Posting a picture is a great way to support the new local business.
They have it set up to where you can stay to sit and talk and enjoy your drink. The walls are all windows so it has beautiful natural lighting that can brighten up anyone's mood. 
Whenever you are craving a fun drink or need a fun and different activity, head on over to the Happy Corner to help out the new business. You won't regret it.  
Leave a Comment
About the Contributor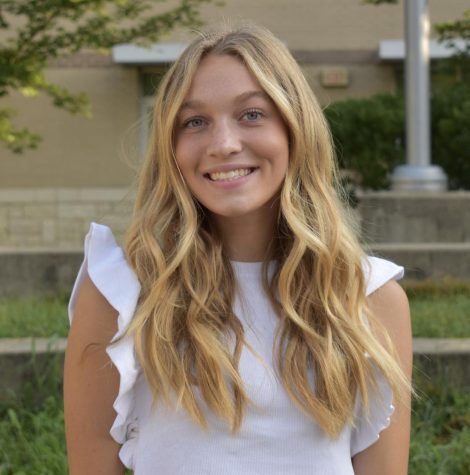 Aniston Culton, Social Media Editor
Aniston is most afraid of big bodies of water. She thinks Goldfish are better than Whales and she thinks it depends what one you grew up eating. If she...