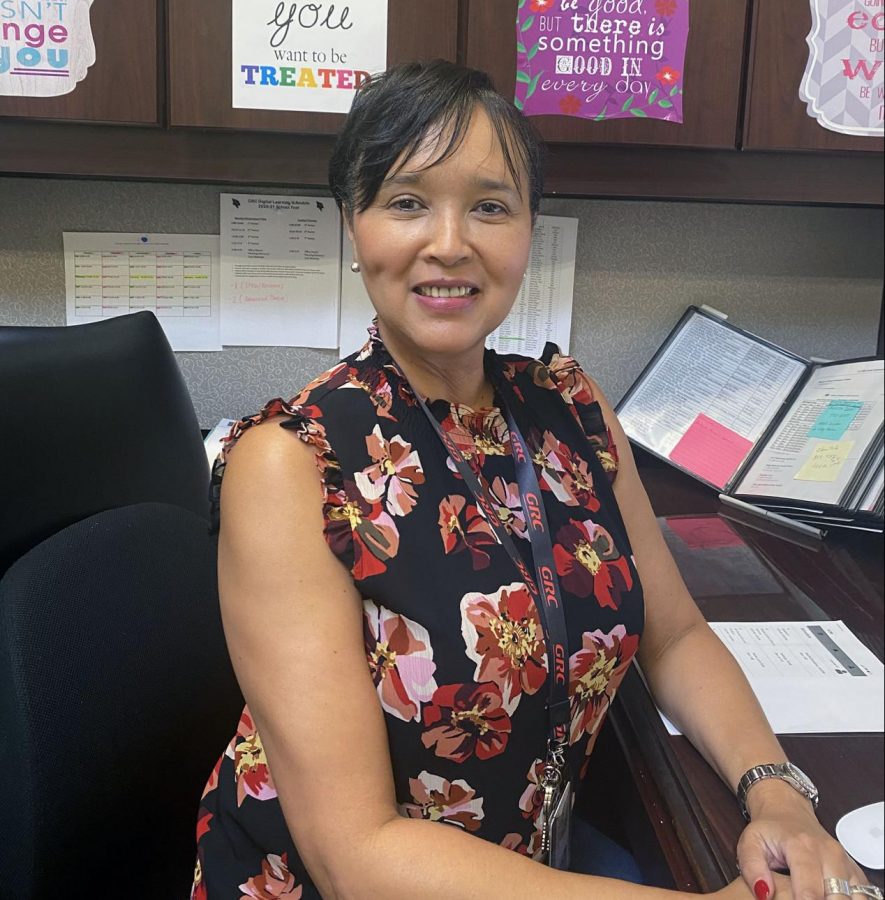 Kim White, 9th grade counselor
I'm very excited about beginning my career here at GRC as the freshman counselor and being with the same group of students for four years.  I look forward to working with them and watching them mature and grow into young adults.  This year I'm just looking forward to actually meeting the students and seeing them back in the building every day.
Something I look forward to every day as a counselor:
Something that I look forward to every day is just having the opportunity to engage with students and discuss whatever issues or concerns they may have, whether it's their schedule, a class, their career pathway, or something personal that is going on in their lives.
My favorite part of the job:
My favorite part of the job is knowing that I can encourage students in some way, and hopefully be a positive influence in their lives.  Whenever a student is facing something difficult or challenging, I just try to encourage them to be resilient, stay focused, and not give up.
My favorite memory/experience I have had as a counselor:
This is my first year at GRC, and before coming here I was the guidance counselor at Justice Elementary.  My favorite memory/experience as a counselor at that level was taking a group of about 100 fourth graders to Biztown.  Biztown is a simulated city where the students applied for a job, worked at their job, earned a paycheck, opened a bank account, and even elected a mayor.  It was really fun, the kids enjoyed it, and some of them even told me that the experience helped them to decide on a career path.