Softball team uses bonding to achieve success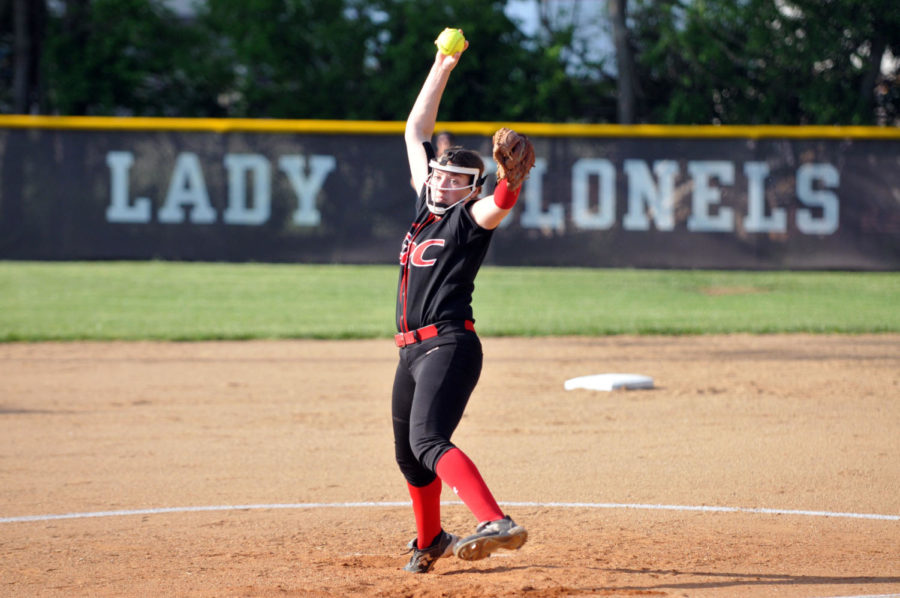 "You throw like a girl" may seem negative, but it is a major compliment when being compared to the GRC Lady Cards softball team.
With four seniors leading this year's team, the players hope to make a post-season run.
"If we keep working together and pushing ourselves, we are going to do great this season," said senior Lauren Carpenter.
Over spring break, the team will travel to Myrtle Beach where they will play five varsity and five junior varsity games in the Cal Ripken Experience.
After spring break, the girls will play four away games along with one home game against Paris on April 11 before playing in the Capital City Showcase in Frankfort which will take place April 19- 20.
Then, the girls will play Montgomery County at home on April 23.
When starting a new season, there are many goals in mind, personal and for the entire team.
"A team goal is definitely to make it to state," Lauryn Tyson said.
To make the team goals come true, there needs to be more involved than just softball itself. Bonding as a team is really important to all the girls, for building how they play and their friendship.
Knowing the importance of team bonding, the softball team has implemented a Big Sister/ Little Sister system to help bring the girls together.
"We bring presents to our little sister/big sister and talk in the hallway and it brings us closer," says Carpenter.
Whether the girls have personal goals this season, like Lauren Carpenter hopes to hit a home run, or team goals like making it to state, the girls are looking into having a great season.
"Our team is hardworking, passionate, and we have a team-first mindset," Miles explained.
So, next time you want to pitch the phrase "you throw like a girl" as an insult, imagine saying it to a player of the softball team and realize that it's actually a compliment