GRC Student Wins Highest Bid at Art Auction for Charity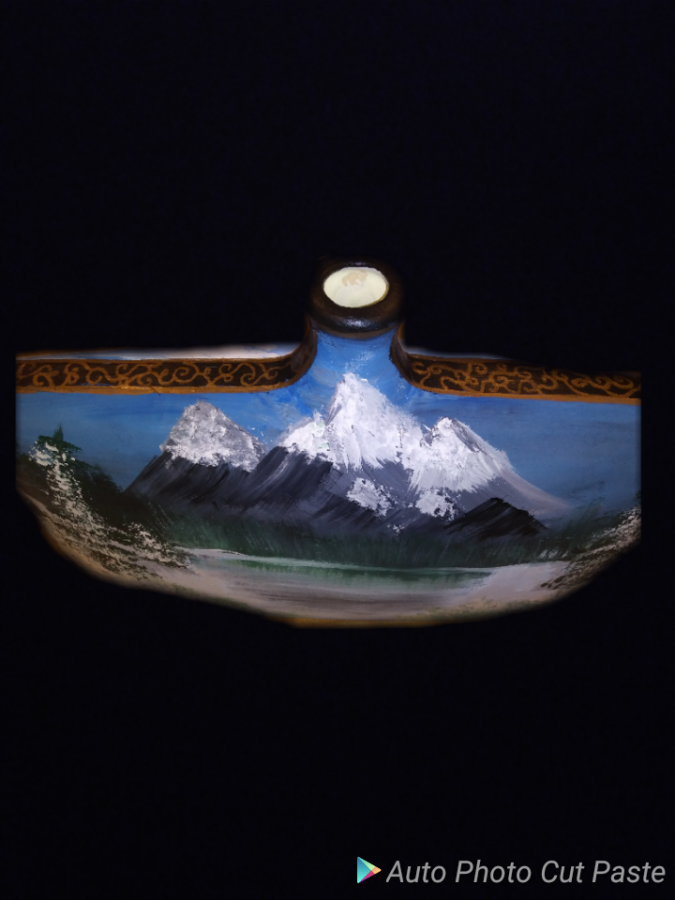 "I can't think of anything more rewarding than being able to express yourself to others through painting. Exercising the imagination, experimenting with talents, being creative; these things, to me, are truly the windows to your soul." – famous painting instructor Bob Ross.
Julia Averette, a junior, recently saw the impact of her imagination, talents, and creativity after receiving the highest bid at an art auction for one of her pieces. 
This auction was geared towards a women's refuge center and each art piece submitted had to include the idea of "seasons" in it.  
"I painted a very long vase in the style of a Bob Ross landscape," said Averette.  "One side was winter and the other side was summer.  It took me about 45 minutes to paint, which is actually not very long, but his art style is very simplistic.  I really like Bob Ross."
She heard about this auction from her Art IV teacher, Ms. Wells, and the entire class submitted pieces along with her own.  
Averette's piece auctioned off for $55, the highest bid, making her the winner of one hundred dollars in prize money.
"I didn't really expect to win.  But I was really happy," said Averette.  "It boosted my confidence a lot because usually when I paint things, I don't think people will like it."
Averette's talent for art shown in this piece didn't come from thin air.  With years of practice, she has not only grown in her artistic skills but also in her passion and appreciation for artistic creativity.
"I've always liked art because it requires practice like a sport, but mentally it's not as stressful because you're not competing for anything," said Averette.  "You're just doing it because you like it.  And of course, over time you get better at it, but there's no perfection to it; there's not a set list of rules or playbook for art like there is in sports." 
While Averette wasn't originally confident in her piece, the award for her work speaks volume to her talents. 
In the words of the inspiration to her painting, Bob Ross, "You can do anything you want, and it's always going to look nice 'cause you did it, and you're wonderful, and you have to believe that."
About the Writer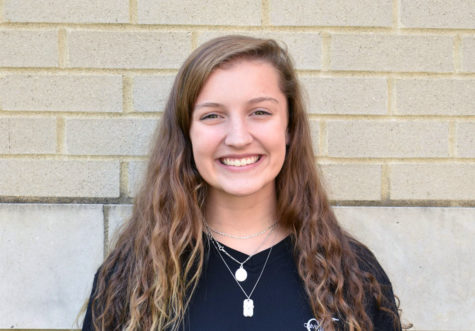 Hayden Turley, Editor-In-Chief
Hayden is a Senior at GRC. She enjoys tennis, sewing like a grandma, and anything artsy. Her favorite color is green, and her favorite food is chocolate...