Movie Trivia Schmoedown … Underrated Entertainment
In the entertainment industry, streaming is definitely taking over.
Platforms like Netflix and Hulu have started creating award-winning and buzz worthy shows. However, there's one show on YouTube that will captivate you way more than some Netflix Originals. That show is called the Movie Trivia Schmoedown.
On the Collider Video channel, this biweekly show is a great escape into a world of trivia and interesting storylines. The Movie Trivia Schmoedown mixes wrestling-like dynamics with real movie trivia matches. With this show, come for the trivia and stay for the investing personalities.
Each match has three rounds consisting of trivia questions from various genres and categories of movies. There are various divisions of competition such as Singles, Teams, Innergeekdom (which involves geekier movies like Harry Potter, comic book movies, Lord of the Rings, etc.), and Star Wars. Whoever has the most points at the end wins the match. With a sensible points system and developed set of rules, the actual matches will have you on the edge of your seat.
These matches all lead into grand events such as a Free-for-All as well as big title matches, where the top competitors face off in events such as the Collider Collision in the summer and the Schmoedown Spectacular in December.
A lot of production goes into these, seeing as their results can shift the league in a matter of minutes.
On top of the matches, the storylines that are written are really interesting. The personalities in the Schmoedown are very unique and you're sure to find a competitor to support. From the villainous personalities of factions like The Lions Den to the dominate competitors like Samm Levine, actor of Freaks and Geeks fame, the relationships and conflicts between everyone add so many great layers to watching this trivia show.
All in all, if you need a show that's entertaining, captivating, and engrossing, you need to check out the Movie Trivia Schmoedown. The matches can be pretty long, ranging from around 30 minutes to two hours.
Yet, with as interesting as the entire production is, you'll want to soak up every minute of it. So, go subscribe to Collider Videos, sit back, and play along with one of the best shows not on TV.

About the Writer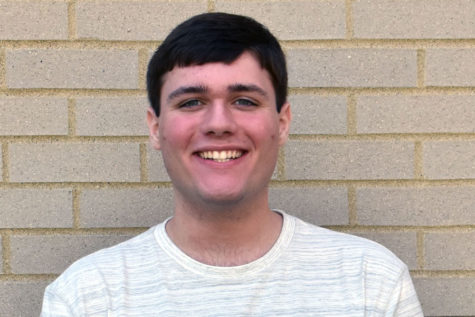 Hagan Wells, Executive Media Editor
Hagan Wells is a Senior and second-year Smoke Signals member. His favorite TV show of all-time is Psych and his favorite color is red.