Call of Duty Takes "II" Steps Ahead by Looking Back
You're sitting on a boat next to your fellow squadmates, anxious to go into battle. But as the doors open, half the boat is wiped out and you have to storm the beach of Normandy. This is the opening to the campaign of Call of Duty: WWII and is just a preview of the fantastic game ahead of you.
For the past few years, the Call of Duty franchise hasn't seen the success it once did. The idea of advanced movement and jumping around all the time was interesting at first, but by last year's Infinite Warfare, most people were tired of this as well as the far-future settings.
So this year, Call of Duty returns to its roots by putting players' boots back on the ground. This move was definitely the best one they could make and spices up the kind-of stale franchise.
First of all, the campaign is stunning. Call of Duty: WWII has some of the best graphics I've ever seen. If you just glanced at a screen when someone's playing it, you'd probably think it's a movie. Plus, the story is very good. It's easy to connect with the characters and the missions give you an authentic feeling of being in World War II.
Plus, the multiplayer mode is awesome. The reinvention of the class system and the introduction of Divisions are great, which better suits individual play-styles. All of the weapons feel fun to use, the maps are unique and interesting, and the new game mode War brings a whole new element to the game.
One of the best parts of the game is the zombies mode. Compared to past iterations, the zombies mode is actually scary at times. By combining classic mechanics of upgrading and finding guns, working on various objectives, great characters to play as, and the occasional jump scare, Call of Duty: WWII is able to put a survival/horror element into an already great first-person shooter.
All in all, you can't go wrong with getting Call of Duty: WWII. There's so much to do and each thing is so fun that you'll never be bored. If shooting games aren't your thing, then there's not much here for you. But, if you enjoy great games in general, then Call of Duty: WWII is definitely a title to check out.

About the Writer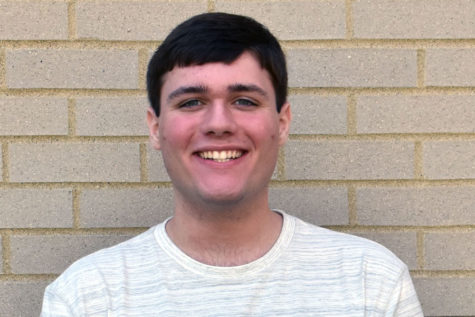 Hagan Wells, Executive Media Editor
Hagan Wells is a Senior and second-year Smoke Signals member. His favorite TV show of all-time is Psych and his favorite color is red.