New Artists Bring Fresh Beats to R&B Scene
R&B is dominating the music industry right now. The popularity of people like The Weeknd and Bryson Tiller can attest to this. But what if you put those two artists together? You'd get up-and-coming duo dvsn (pronounced division). And their latest album, Morning After, plants their flag in the R&B landscape.
One of the many things that makes this album so special is how the beats flow so well with the vocals. Nuh Time/Tek Time provides this intense and building background that's complemented by lead singer Daniel Daley's emotional delivery. The song Mood is exactly that, a mood. The falsettos perfectly coincide with the smooth guitar, bass, and piano. To give you an idea of how well these songs are produced, the other half of dvsn is producer/songwriter Nineteen85; one of the minds behind hits like Hold On, We're Going Home and Hotline Bling.
Another cool aspect of this album is the cinematic feel of it. The opening track, Run Away, eases you in with an orchestra-esque build, then drops to a deep bass-thumping beat accompanied with vocals that feel reminiscent of Michael Jackson, while feeling original at the same time. In the same vein, the closing track, Conversations in a Diner, is set to melancholy lyrics and piano, but the clatter of a diner in the peripherals of the song helps listeners to actually visualize this song playing out in a real situation.
Additionally, there are some songs that are perfect for dancing. The title song has a fun island feel and reminds you of another song Nineteen85 worked on, One Dance. One standout track, Don't Choose, also has a great beat that'll get you nodding your head while getting you in your feelings.
Overall, dvsn's Morning After is one of the best albums of the year so far. The 52-minute album has no downsides, but it is an emotional rollercoaster. Yet, it's well worth the ride because the pure talent and production of the album is fantastic. If you enjoy artists like Bryson Tiller or The Weeknd, check out this project. But if you're not, still check it out because you won't want to be one of the only people in a few years that missed the dvsn train.

About the Writer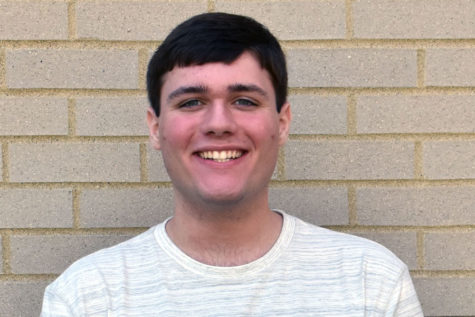 Hagan Wells, Executive Media Editor
Hagan Wells is a Senior and second-year Smoke Signals member. His favorite TV show of all-time is Psych and his favorite color is red.