Finding Your "Destiny" is a Lot of Fun
In a market overflooded with unoriginal sequels and unoriginal ideas, Destiny 2 is able to take a sequel and make it feel like a brand new experience.
Destiny 2 is the follow-up to the first divisive video game set in space where you play as one of three classes, Titan, Hunter, and Warlock, and complete various missions and participate in different multiplayer events. The first one was good, but its lack of a story and reliance on paid-expansion content made it disappointing. Thankfully, the developers of the game saw these problems and listened to the community of players to make Destiny 2 a great experience.
One major improvement and aspect of the game is the story missions. It's very easy to get invested in the narrative and there are a lot of features to it that motivate you to continue and finish it. The characters that you interact with are interesting; especially Nathan Fillion's Cayde-6 who provides comic relief, and that interest makes completing the story a lot more fun. While the ending of the story feels easier than some of the earlier challenges you face, the rewards and feeling of satisfaction make the payoff worth it.
Yet, the game doesn't end there. Destiny 2 feels like it definitely starts in its post-game. As you progress in the game, you upgrade your gear and weapons and that increases your "power level." Certain missions and multiplayer modes are locked behind a recommended power level, which means you have to do activities in the game to get the best gear possible. The grind that comes with it is an enjoyable one. Some missions might feel repetitive, but if you're lucky, the loot you get from completing them gives you a rush of excitement.
As a whole, you can't go wrong picking up Destiny 2 and diving in. After roughly a month of playing, I still haven't finished all that the game has to offer. Between the story mode, side missions, daily challenges, and various multiplayer activities, there's always something to do. There is some repetition, but the game is so fun, you won't mind. Therefore, get your fireteam together and fly around the galaxy. It's your "destiny" to buy this game.

About the Writer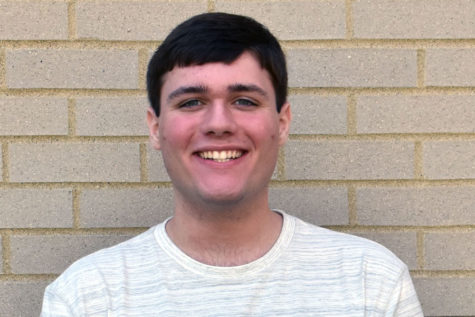 Hagan Wells, Executive Media Editor
Hagan Wells is a Senior and second-year Smoke Signals member. His favorite TV show of all-time is Psych and his favorite color is red.