Not Just a Princess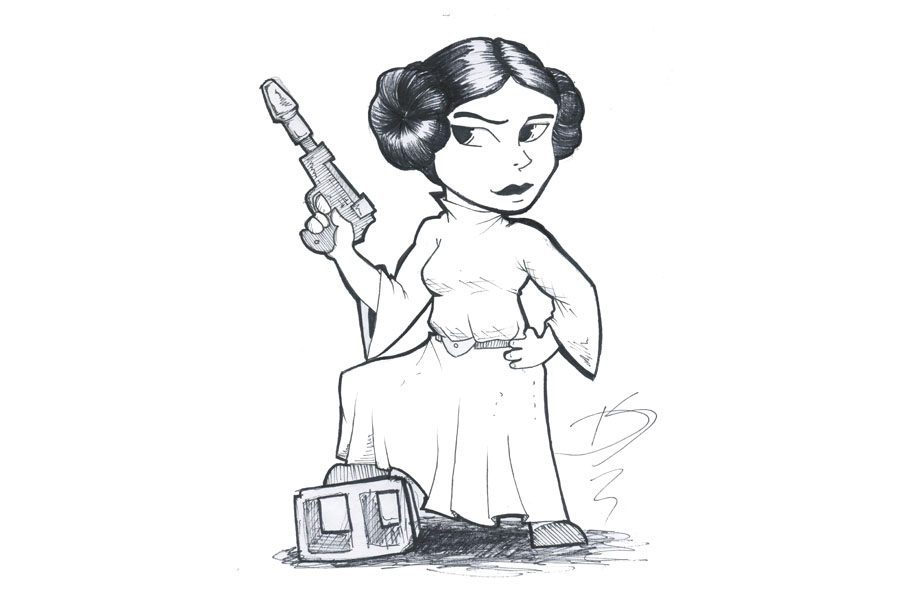 Carrie Fisher is best known for her breakout role as Princess Leia in the legendary film franchise, Star Wars.
She, along with Star Wars creator George Lucas, are responsible for changing the way females are viewed in movies, TV, and even books.
For so long, many women were portrayed with the same damsel-in-distress cliché.
Fortunately, Lucas didn't need or want a damsel in distress. He needed a fighter, someone who can look the villain dead in the eye without showing any fear.
Carrie Fisher didn't stop being great when she was off camera either. She was an advocate for mental health since the 70s when no one took mental illnesses seriously.
For many people she was their only hope.
Carrie Fisher died on December 27, 2016. She will be forever missed by boys and girls and men and women alike.
"I always wanted Princess Leia to call me scruffy-looking."
– Mr. Sizemore
"A princess that kicks butt – sign me up!"
– Mrs. Murphy
"Carrie Fisher was an American icon; the galaxy will miss its princess.
– Justin Hackworth
"Her dedication inspires me both as Princess Leia, the fire cracker, and Carrie, the tender hearted."
-Caroline Handshoe
"She was a wonderful actress and was the only one who could pull off buns on the side of her head."
-Bryce Thomas