We're Staring Up at the Stars with The Weeknd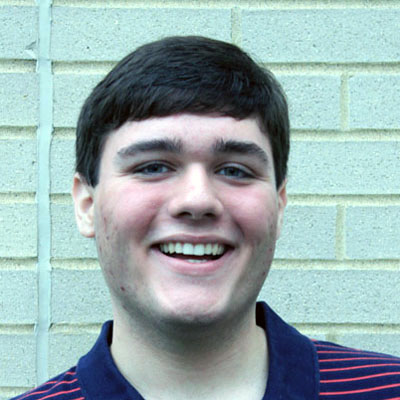 Hagan Wells
Video News Editor
The self-proclaimed King of the Fall is back at it again. The Weeknd had major success last year with his album, Beauty Behind the Madness. Now, he's bound to skyrocket even farther with his latest release, Starboy.
With 18 songs, listeners can expect one of the best albums of 2016.
Starboy's sound doesn't stay in one lane. The project offers various styles, from 80s synths to R&B to hip-hop to pop. What sets this album apart from The Weeknd's past projects is that he's able to take elements from them while expanding into new territory.
One of the main focuses of the album is The Weeknd's newfound fame.
Many of the songs on Starboy comment on his success after his last album, particularly the title track where he boasts about cars, money, and how the public has made him a "Starboy."
Other songs like Reminder talk about the impressions he's made on the media. Sidewalks describes how Abel Tesfaye could go from "homeless to Forbes List" while featuring a quick-fire verse from Kendrick Lamar.
As normal, The Weeknd excels in his intimate R&B songs. The song True Colors lets Tesfaye's croons soar over a steady beat. Attention is sure to have listeners relating to every note.
Heads are guaranteed to nod along to Nothing Without You. For those late-night car rides, Starboy gives listeners the track Die for You to sing at the top of your lungs.
The album also features great dance songs. False Alarm's background production will get listeners moving.
The 80s-reminscent pop song Secrets provides a catchy chorus that's perfect for any party. Love To Lay has the perfect rhythm to clap along and sway side-to-side.
The final track, I Feel It Coming, ends the album on a high note while continuing the comparison between The Weeknd and the King of Pop.
To add more icing to the cake, the album's more hip-hop songs show another layer to The Weeknd's talent.
With the help of rapper Future, songs like Six Feet Under and All I Know bring a bass that will use every part of your speakers. Party Monster's production will remind fans of his mega hit, The Hills.
When all is said and done, Starboy is sure to bring The Weeknd even more success.
Every song could, and probably will be, on the top of many charts. If you look in the comments of his latest videos, you'll find complaints that The Weeknd is leaving behind his old sound.
However, The Weeknd blends his old sound with some new styles and that's what makes Starboy so much fun.
As of now, Starboy is the best album to come out this year, so you're more than missing out if you haven't tuned in yet.