10 Holiday Movies You Need to Watch This Christmas
It's a chilly winter day. The sun has already disappeared, allowing for darkness to fill the sky. The warm heat from the fireplace touches your skin. You're cuddled in a blanket about to press play on your favorite Christmas movie. It's the perfect way to get into the Christmas spirit.
Christmas movies have been around for years. While there are many great movies to choose from, the movies listed are some of my overall favorites.
At the top of my list is The Polar Express (2004), focuses on a young boy who takes a train heading to the North Pole. After his journey, he discovers the true value of believing in the Christmas spirit. The computer-animated Christmas musical fantasy film is based on a children's book. This movie is perfect to watch with your family or with younger kids and is a Christmas classic!
It's a Wonderful Life (1946) tells a story about a man who is visited by an angel. The angel shows the man what life would be like if he had never been born. The movie is a fantasy family drama, making it a great movie to watch with your family, while gathered together for the holidays. Your older family members may even be familiar with the movie itself, as it became popular in 1976.
Die Hard (1988) is an action/ thriller movie that features a policeman who visits his family on Christmas Eve. He joins his wife at a holiday party in the headquarters of the business she works for, but the party gets interrupted by a group of terrorists. This action-filled movie will keep you hooked.
A Christmas Story (1983) is a popular and beloved family/ comedy that tells a story about a young boy who is set on receiving a Red Ryder Air Rifle for Christmas. Throughout the movie, the boy dodges a bully that has targeted him and chooses unethical ways of picking on him. This Christmas classic can be watched with the whole family.
Disney's A Christmas Carol (2009) is a family/fantasy that focuses on a man, Ebenenzer Scrooge, who is miserable especially during the holiday season. One night, he is visited by the ghost of his old business partner. The ghost warns Scrooge he will be visited by three other ghosts who will take him on a trip to revisit his past, present, and the future in hopes of changing his perspective on Christmas and life in general. This movie has a great meaning behind it and can even shift your perspective, too!
Planes, Trains, and Automobiles (1987) is a comedy movie and personal favorite that features a man who is attempting to get home to his family during the holidays. His flight gets rerouted due to a snowstorm. He is forced to stay with a very talkative and loud man he finds very annoying. Together, they continue to try and make it home in time for the holidays. The movie has lots of funny parts and will keep you entertained the whole time.
Home Alone (1990) is a family/comedy movie that focuses on a young boy who got in trouble for his bad behavior the night before his family trip. His punishment of staying in the attic results in him waking up to an empty house. He believes his wish to not have a family became a reality. He is later interrupted by two men who attempt to rob the house. He must find a way to protect his family home. This movie is very entertaining and moves fast, keeping viewers interested.
Dr Suess' How the Grinch Stole Christmas, (the 1966 or 2000 version) guarantees to get you in the Christmas spirit. Whichever you prefer, live action or animated, it's such a classic.
Elf (2003) is very funny and will keep you hooked. It focuses on a boy who was raised in the North Pole. One day, he realizes he is different from everyone else and decides to travel to New York, in an attempt to find his real dad. While on his journey, he is dressed head to toe in elf attire, causing him to remain to stand out. Not being familiar with any of the normal New York lifestyle, he is introduced to many new things and attempts to figure them out in very comical ways. This movie is a must watch for the holiday season!
National Lampoon's Christmas Vacation (1989) is another personal favorite. The comedy features a family who wants to have the perfect Christmas. However, things start to go wrong very quickly. Their vision of a perfect Christmas turns into a series of unfortunate events that are very humorous.
After exploring  some of the most loved and popular Christmas movies, make sure to spend some time with your friends and family watching one or even some of the movies featured above.
As Christmas quickly approaches, these holiday movies will be the perfect build up for Christmas day. Getting into the Christmas spirit is as easy as that!
Leave a Comment
About the Contributor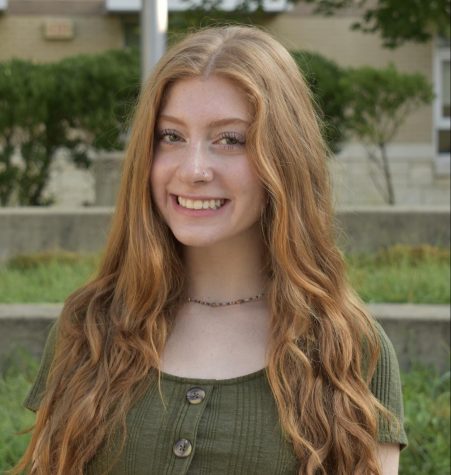 Sofia Watts, Multimedia Staff
Sofia is most afraid of not succeeding in life. She thinks Whales are better than Goldfish because Goldfish are overrated. If she were a type of shoe,...