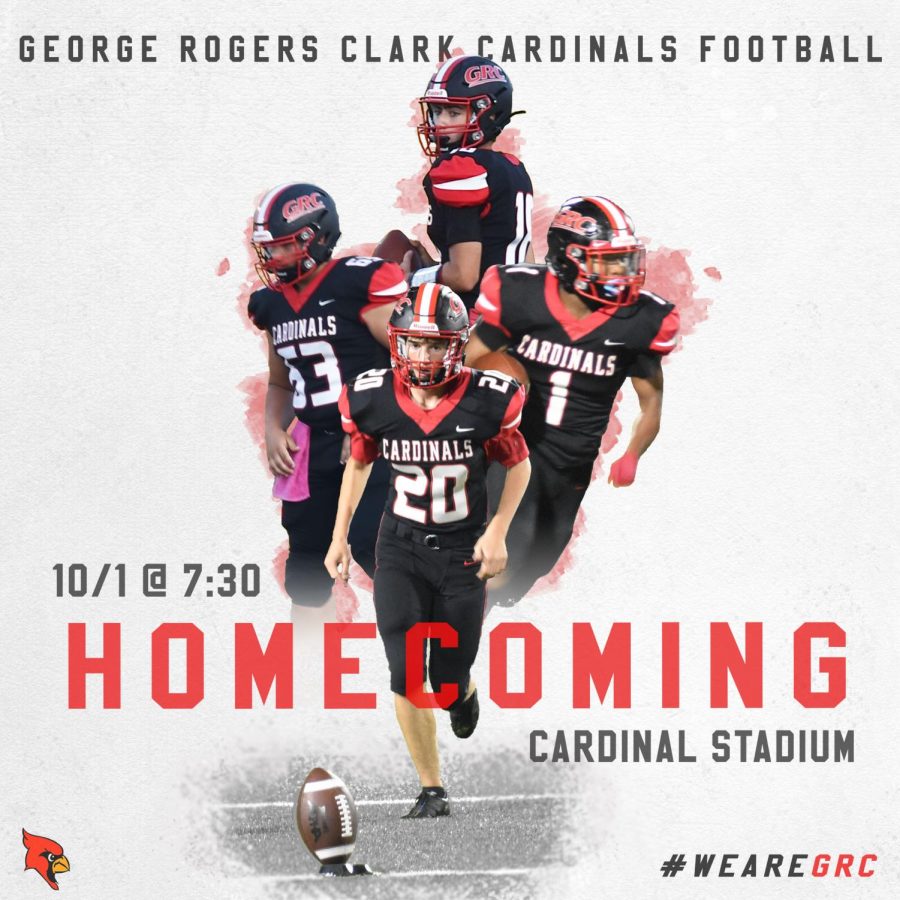 Now on a two-game winning streak after their first win at home, the Cardinals are heating up for a winning record. 
"Our defense brought the heat," says freshman corner and wideout Kamden McAlpin. "We worked in unison and put the team before ourselves. We work every day in practice to keep the intensity on the defense alive. Come Friday night, we will continue to show our dominance."
The Cards' defense was ever present in last Friday night's 27-14 win against Campbell County.  Applying immense pressure to the Camel offense, junior defensive end Landon Marcum and sophomore linebacker Ty Miller forced two seperate fumbles, setting up Zaydin Turner and Arthur Haskins for their fumble-recovery touchdowns. 
"The defense has felt strong and fresh," says Marcum. "Practices have been more locked in than ever before. We want to live the feeling we had last Friday again. Practicing better and focusing harder is how we get our defense to succeed like we did previously."
With the Cardinal defense tearing up the Camel offense, it seemed to put GRC's offense on the back burner for the night, but GRC's running and passing game was very much present, with freshman Kelen Washington scoring a 24-yard rushing touchdown along with a 55-yard receiving touchdown. 
"We are working hard and building the confidence we need to be great," says Washington. "The defense did great last week, and I feel like that really set the tone for the offense to do better. We have been working hard all week to perfect ourselves and to get another home win."
The Cards seemed to have figured out the path to success. Keeping the intensity and confidence is a goal that the team works on each practice.
"Harnessing their confidence hasn't been an issue," says assistant coach Jordan Ray. "Our guys are maturing each week. From the beginning Coach Chirico has been very adamant about using the 24-hour rule. We can enjoy each win for the 24 hours following, but after that we are right back to work focusing on our next opponent. We have done a good job this week at ignoring the outside distractions and focusing on the task at hand."
The Cardinals look to pull everything together tonight and dominate the Lafayette Generals in front of a Homecoming crowd to improve to 4-3 on the season. 
"Friday night, we look for our team to take another step in the right direction," says coach Ray. "We're building the foundation to this house brick by brick and that's the approach we're taking every day, every practice, and every game. Regardless of the score we have to play through the echo of the whistle and until the scoreboard strikes 0:00."