Why Autumn Feels Like Home
Every year like clockwork the morning air turns crisp and cool, the leaves hold on with all their might to the only thing they've ever known, and the morning frost starts to appear once again. 
It's hard to imagine someone not loving a season so filled with rebirth and togetherness. A time when families and friends all come together to celebrate simple and joy-filled occasions like Halloween, Homecoming, or perhaps Thanksgiving. No matter your family's  traditions for the season, most people can say they come together at least once and get to celebrate even just being in the presence of one another. 
 No other season simulates the feeling of coming home after a long day quite like fall. Could it even be argued that it feels almost difficult to describe because the experience is a bit distinctive for each individual person?
For myself the staples of fall aren't just physical things, they're experiences as well. Even as I type these words I find myself thinking of walking my horse into the ring on chilly, fall afternoons with leaves of all warm colors flying past. Or of the contentment that comes with sitting out on a vivid autumn night with a warm drink in hand in front of a crackling fire, laughing with friends and family cuddled in a cozy flannel jacket. 
Of course there are the staple physical objects that define the autumnal season such as pumpkins, footballs, apple cider, and multicolored leaves. Though for each of us, there is at least one specific thing that embodies the spirit of the season. 
Personally, I could go with various things. Perhaps my favorite black chelsea boots I drag out each year on the dot in September or all of my beloved fall scented candles that cover all visible surfaces in my room. No matter what comes to mind, your object should invoke some sense of excitement or happiness no matter how big or small. 
Once fall starts to get into full swing in October, the shift into the new season really starts to take place and that happy, cozy feeling really starts to take hold. There's no doubt in my mind that the time of year filled with jack-o'-lantern covered porches and hot apple cider filled hands under a grove of shedding, prismatic trees brings a special kind of happiness to all of our hearts and I, for one, wouldn't change a thing.
Leave a Comment
About the Contributor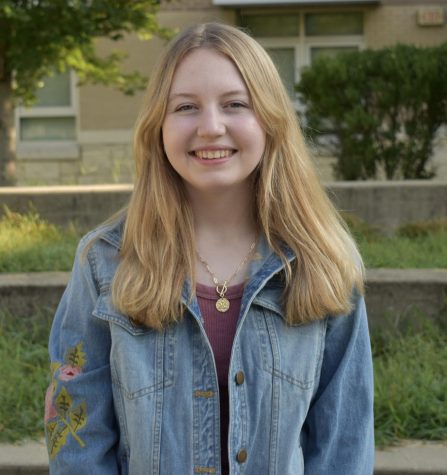 Reagan Smith, Multimedia Staff
Reagan is most afraid of being a failure. In terms of Whales VS Goldfish, Reagan says,"I CANT PICK ONE IT DEPENDS ON MY MOOD!" If she were a type of...