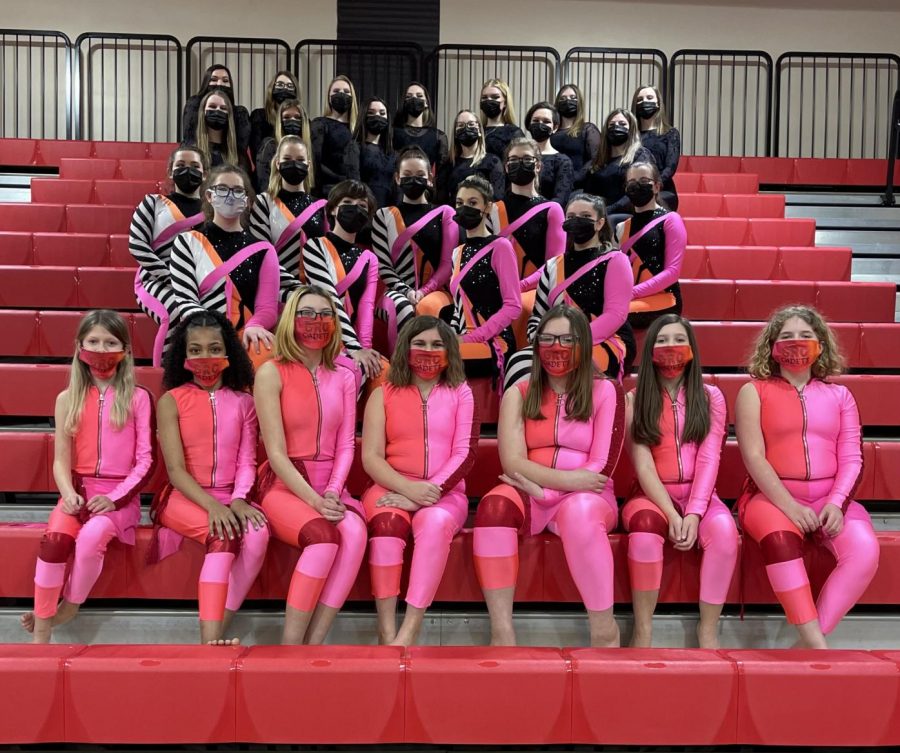 The GRC Winterguard program has been working hard for a while now as the group has competed in one virtual competition and has another set for Saturday, March 27th.
Winterguard has 3 different groups this year – Varsity, Junior Varsity, and Cadet – ranging from 5th grade-12th grade.
The Varsity production is titled Only Love, the JV production is Oh So Quiet, and the Cadet Production is No Rain.
"Typically we have in-person events, but this year all competitions will be virtual where we submit videos and get a rating from a judge," said Emily Cook, a GRC teacher who is a member of the Winterguard staff.
In its first competition March 13th, the Varsity received a Superior ranking, and the JV received an Excellent.
The group is hoping that its largest competition, the Tristate Marching Arts Championships on May 15th will be able to be held in person.
Coach Katie Griffith explained that the Winterguard groups are arranged according to the following criteria:
♦ Varsity Winterguard is all members who have been in the guard during the previous marching band season.
♦ Junior Varsity Winterguard is for anyone who is interested in our activity. These members range from 8th grade to 12th grade.
♦ Cadet Winterguard is for anyone interested in our activity and is in the 5th, 6th, or 7th grades.
On March 27th, the Varsity Winterguard is competing in the national circuit, Winterguard International (WGI), for the first time in many years. The hope is to advance to semifinals in the Scholastic Regional A Class.
"We're extremely proud of all the hard the girls have put in and we look forward to ending the season strong," Cook said. "Even with shortened rehearsals and Covid restrictions, the students have still been able to put together great productions that they should be really proud of."