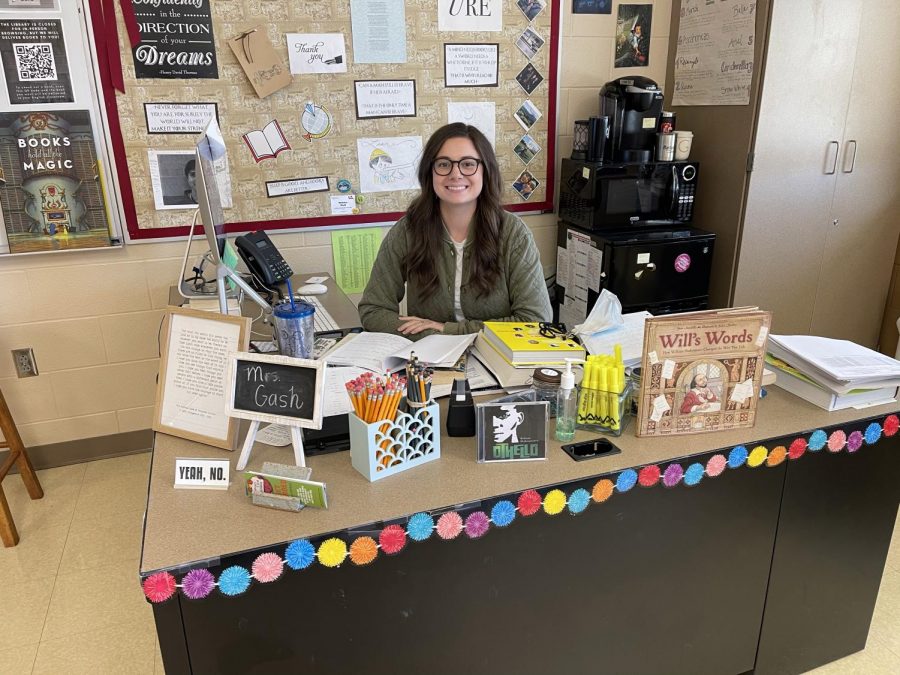 Photo by Smoke Signals
A crowded classroom bustling with life is now a Google Meet.
Excited chatter with friends turned into cameras off and microphones muted.
Continuous feedback from students to teachers begging for the smallest bit of participation.
Online school is a struggle. It's as simple as that. But it is not just a struggle for students it also has greatly affected teachers.
The pandemic has affected everyone's jobs in one way or another but for teachers it has completely disrupted their routine.
They are tasked with keeping students entertained and focused, being understanding in this difficult time, and still teaching the curriculum effectively.
"The pandemic has changed many aspects of my day-to-day work as a teacher," said Madeline Gash, an English teacher at GRC. "Now, instead of planning activities for students in my classroom, I have to figure out a way to do a similar activity with similar benefits that works in an online format. I also meet with students daily on Google Meets instead of in my classroom."
Although teachers are still teaching almost the same content as they would in person, the personal aspect between teachers and students has been very difficult to achieve through the computer screen.
"I really miss being able to see my students in my classroom and getting to know them as well as I have in the past," Mrs. Gash said. "Working with students and seeing the progress they make in my class has been different this year, which has been hard for me as a teacher. "
As GRC returns to in-person school, teachers can finally start to form bonds with their students and get a sense of normalcy.
To make online school successful for everyone, some advice for students is to put in the effort, come to scheduled class times, ask questions, and just overall participate.
Teachers want their students to succeed in and out of the classroom and giving them feedback will make their jobs easier.
"Coming to the Google Meets, participating, and asking questions about concerns that students have will help teachers know what their students need as well as help students feel more organized and prepared. Don't be afraid to ask us questions! We want to hear from our students," said Mrs.Gash. 
The teachers at GRC have really stepped up to the plate and have tried their best to make the most out of distanced learning.
This school year is definitely not what they envisioned when they thought about being a teacher but GRC is grateful for everything they have done and what they continue to do for students.