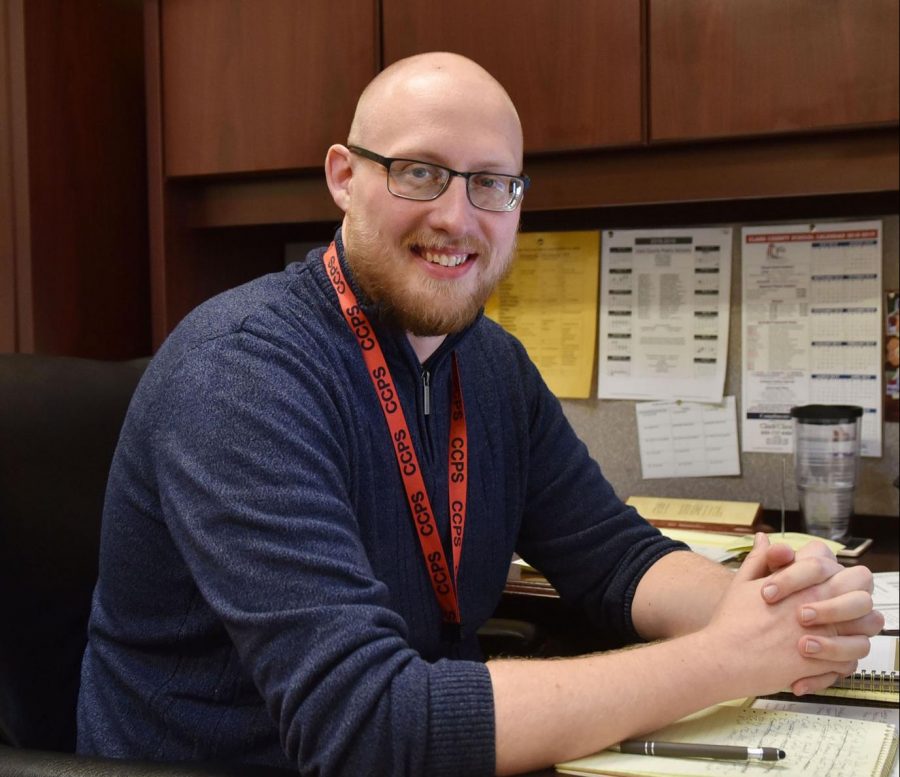 Ryan Daniel, 11th grade counselor
This is my 6th year at GRC and my 3rd year as a Guidance Counselor. My wife, Leanna, and I have a 5-year-old son, Deacon, a 4-year-old daughter, Kaydence, and a baby on the way. I am looking forward to working with our students and staff to make this year the best year we have ever had in spite of the obstacles before us.
Something I look forward to every day as a counselor:
I look forward to the fact that no two days as a counselor are the same. Every day in the counseling office offers new challenges and experiences and I am able to learn something new every day. Monotony is never an issue and I love that about my job.
My favorite part of the job:
My favorite part of the job is the interaction that I get to experience. As a counselor, I work with students, teachers, administrators, outside agencies, and universities. I love working with so many wonderful groups of people and networking to discover resources available to help our students achieve their goals. 
My favorite memory/experience I have had as a counselor:
The best experience is just the everyday experience of knowing I get to help make a difference. I enjoy being a resource for our students, our staff, and parents and families alike.