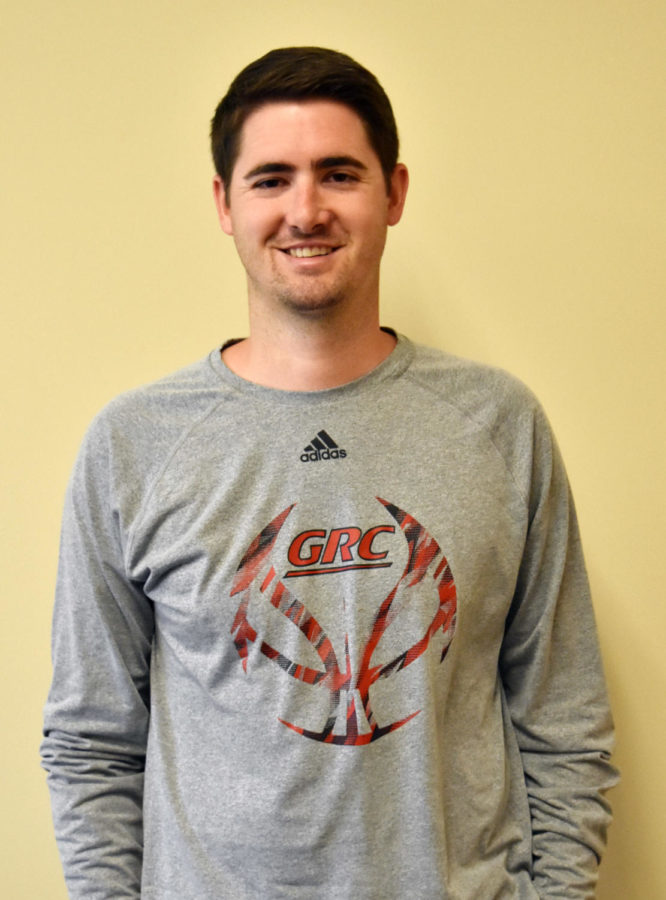 Smoke Signals photo
Ever since Nick Vogler can remember, he has loved the game of soccer.
"I put my first pair of cleats on when I was 3 and I haven't taken them off since," said Vogler, named today as head coach of the GRC Boys' Soccer team.
A health and PE teacher at GRC this year, Vogler has 15 years of experience coaching all levels of soccer. He was Bourbon County's middle and high school head coach before coming to GRC, and he is assistant coach for two teams in the Lexington-based Commonwealth Soccer Club.
"I coached against GRC for four years so I know the talent, support and facilities are strong," Vogler said. "I want to raise the expectations of the program, cultivate confidence, compete for district and region championships, and give the players an opportunity to go to state."
Vogler grew up in Bowling Green, playing center midfield for Greenwood High School, which advanced to the state championship game in 2004. "Playing in the championship is still one of the greatest experiences of my life," he said.
He played club soccer while attending the University of Kentucky, where he earned his bachelor's in kinesiology and health promotion and his master's in educational leadership.
Vogler began coaching soccer while still in high school, leading the Sky Soccer Club from 2004 to 2007.
"Soccer helps develop mental toughness and that's one of the qualities I look for in a student athlete," he said. "Soccer is the ultimate team sport and I thoroughly enjoy that aspect of it."
Coach Vogler lives in Lexington with his wife, Holly, an administrator at Stonewall Elementary, and their 18-month-old son, Henry.
"My coaching philosophy is first, to do what's best for the team and then to help the players improve as individuals," he said. "I want to see what the players have to offer, then raise the bar and have them meet it. I can't wait to get started."