Trump's Accomplishment Overshadowed
Hang on for a minute...we're trying to find some more stories you might like.
January 20th, 2019: The marking of two years since the Presidential Inauguration of Donald Trump. 
Throughout his presidency, many have been quick to say that President Donald Trump has not accomplished anything by the current point in his term.
The point is that he has made some progress in achieving his initial goals, but to what extent? 
Considering what past presidents have done, are these really successful
accomplishments, or just what a president should be doing?
Even if he has accomplished some goals of his presidency, the way he presents himself in an inappropriate way is undermining his power and effectiveness as president. 
It is surprising that he has done what he has so far in his term, considering that he is a businessman who came into office having no experience holding public office, no political or military experience.
Some of his notable accomplishments include his success in major tax cuts, as it is expanding the economy greatly, his success in having face-to face meetings with the leader of North Korea, and his success in increasing coal, natural gas, and overall exports.
Despite President Trump's accomplishments, you can see that he has had a very vocal presence on social media, as well as in public appearances throughout his campaign and presidency. 
His comments online and offline make him look very childish and implausible. 
For example, you can easily access his twitter page where there are many instances of inappropriate and unsettling posts. 
Should a U.S. president really be maligning public servants, media personalities, and even fellow
politicians with such outlandish adjectives as "lightweight," "pathetic," and "crooked"?  
This is not what the leader of the United States should act like.
No matter how beneficial the noted accomplishments may be, the negative aspect of his behavior will continue to outweigh the positive and perpetuate our uneasy view of the United States government. 
Mr. President, delete your Twitter, start acting like a true leader, and do not let your outspoken ways
overshadow your accomplishments.
About the Writer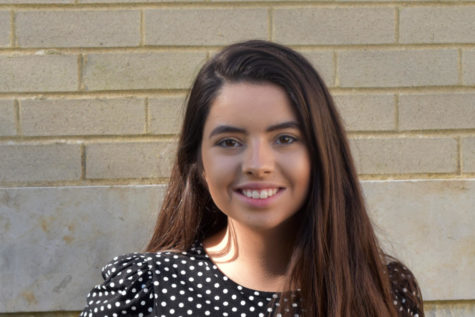 Taylor Plowman, Multimedia Staff
Taylor is a Junior and a first-year member of Smoke Signals. She loves panda bears, her favorite movie is Breakfast at Tiffany's, and she is involved in...