Abolishing Religious Headwear Ban 181 Years Too Late
Hang on for a minute...we're trying to find some more stories you might like.
Freedom of religion is a right given to students and adults alike.
This allows for individuals to practice their religion openly.
However, when the Democrats take over the house in January, they are intending to abolish the 181-year ban on religious wear on the House floor.
Why have we waited so long to remove this ban, and why would someone put this ban up to begin with?
It seems peculiar that religious acts are legal everywhere except in government.
Time Magazine states that "The current rules, which were implemented in 1837, decree that 'every member shall remain uncovered during the sessions of the House.'"
Despite this, students were able to dress religiously at school and adults in the work place.
Therefore, why is it that government officials cannot dress in religious wear?
Because this law is still in play, Ilhan Ohmar, a Democratic representative and advocate for demolishing this law, is disallowed to wear her religious headwear.
This ban still being active is limiting the voices of diversity and minority because they cannot be included on the house floor due to what their religions require them to wear.
I feel that what someone wears for THEIR religion should not affect YOUR decision.
If I were taking a test, I wouldn't change my answer because the person next
to me is wearing religious apparel.
Likewise, a House representative should not feel compelled to change their vote because another representative is wearing religious headwear.
It is time to finally remove this ban and give people back their first amendment right.
About the Writer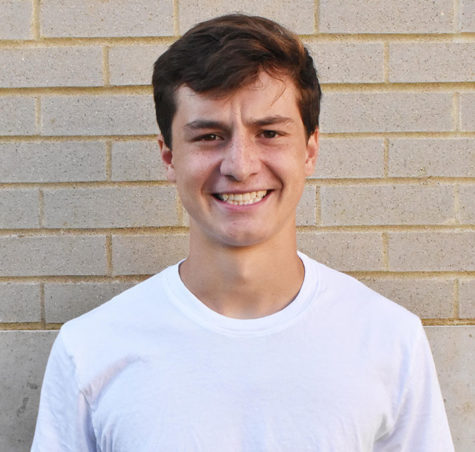 Trystan Hayes, Advertising Sales Manager
Trystan Hayes is a Senior and first-year Smoke Signals member. His favorite animal is a sea-cow, his favorite movie is Princess Bride, and he is the GRC...