Students Constantly Confused, In the Dark
Hang on for a minute...we're trying to find some more stories you might like.
On a December school morning, a student teacher in a classroom in GRC looked puzzled after the morning intercom that only recited the Pledge of Allegiance.
She looked up and said, "Do you all not do announcements? I've never been in a school that doesn't have announcements."
Announcements are an essential component to an informed, coherent school.
Information on important dates to remember, special recognitions, and victories and accomplishments should be relayed to students.
We propose that such announcements be carried out in the mornings via intercom.
The reason that announcements are not prioritized, according to administration, is that the majority of teachers are not in favor of giving up an entire two minutes of class time.
It seems to be very bothersome for teachers to be asked to listen to something that is directly affecting their students, even though students are expected to listen to them all day.
Because we understand the concern for valuable teaching moments, we propose that announcements be done at 8:30, possibly 8:32.
This system prevents first period's time from being sabotaged. Students are dismissed to head toward their first class at 8:25. By 8:30, students should be in, or making their way to, their class.
If they are not there for it, are late, or don't hear it, then that becomes their responsibility.
With this, there can at least be the foundation that announcements are given and an effort put forward to bring students into the light.
About the Photographer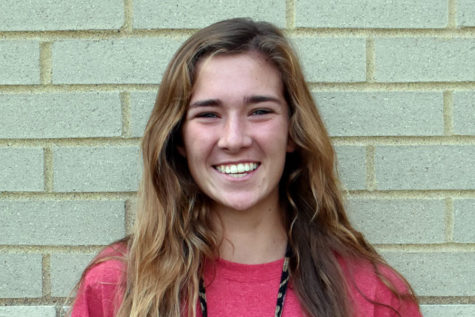 Emma Mitmesser, Illustrator
Emma Mitmesser is a Senior and first-year Smoke Signals member. Her favorite TV show of all-time is The Office and her favorite color is green.