Lack of Announcements Inhibits Communication
Alright School, Let's Start Communicating
Hang on for a minute...we're trying to find some more stories you might like.
8 a.m. The usual morning club meeting? Maybe. Who really knows?
There seems to be a lack in actually knowing when events and club meetings happen.
It's difficult to encourage students to want to get involved with what's going on when there are no announcements to let students know what is going on.
Student involvement is important to help them find their interests and where they want to belong.
The best time to have school-wide announcements would be twice a week during 8th period. This period is intended to be a "connections" period where many students have time to take a few minutes and listen to what's going on around the school.
As a member of the Young Republicans, I would find it really helpful to know when those meetings begin and where they'll be happening.
It would personally help me be more excited for waking up and heading to school.
When did you find out that Homecoming is happening a little earlier than it did last year? I would have never known the date without looking it up on the school website.
Things have to get done for Homecoming. Dresses need to be bought. Dates need to be planned.
This is senior's last chance to go to high school events and start joining clubs. They are applying to school and now and as many of you know, colleges look for students who are involved in the clubs that happen at our school.
It would be so helpful to have regular announcements so students will know exactly what is going on when.
With the first full month of school coming to an end, it is time to get this show on the road and do the best job possible of keeping students informed.
We have time during 8th period; let's use it.
About the Writer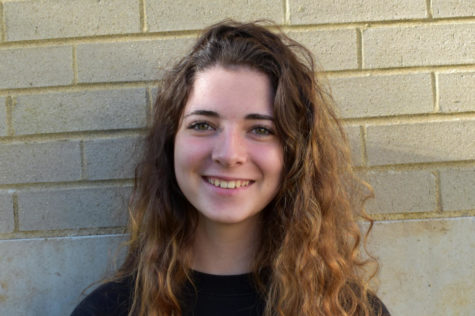 Harley LeMaster, Illustrator
Harley LeMaster is a Senior and second-year Smoke Signals member. She loves pigs, her favorite movie is The Princess Diaries 2, and she is a dancer at Dancers's Pointe Ballet.