Trends Die; People Shouldn't
Hang on for a minute...we're trying to find some more stories you might like.
On March 31st of 2017, Thirteen Reasons Why was released. This brought up the serious and taboo topic of suicide (regardless of if you liked the show or not).
After reading this you probably thought to yourself "this is old news." That's the problem.
Suicide was a "trending" topic after Thirteen Reasons Why was released. In that time people were buzzing on the topic.
"Everyone needs to know their words hurt." "I never want to be the reason why someone hates themselves so much."
The conversations brought up about the topic were amazing. People knew they had others' lives in their hands.
However, it took less than six months for everything to return to the way it was. The halls are back to being filled with the jokes making a mockery of suicide.
The trend of sympathy for others has passed.
This is a monumental problem because people are still depressed.
Suicide needs to be discussed and taken seriously. We need to stop pushing it aside and joking about it.
This issue doesn't discriminate, and doesn't have an age limit.
Everyone around you could be a victim of suicide in one way or another.
People you walk by everyday have lost those they love to suicide.
People you sit by in class have planned their deaths. People of every age, ethnicity, sexual orientation, and religious belief have struggled with the overwhelming demon in their hands telling them suicide is the answer.
This problem is all around us and yet we still ignore it. We all have another's life in our hands. Our words and actions can be a matter of life and death to others around us.
We shouldn't bury the topic of suicide.
We need to stop neglecting the truth. How many real people need to be lost before we take this seriously?
Everyone, young and old, needs to know and believe that suicide will never be the answer.
We can't achieve this if we stay in the mindset we are in. It's something no one wants to talk about but something everyone NEEDS to talk about. We need to change for the better.
About the Writer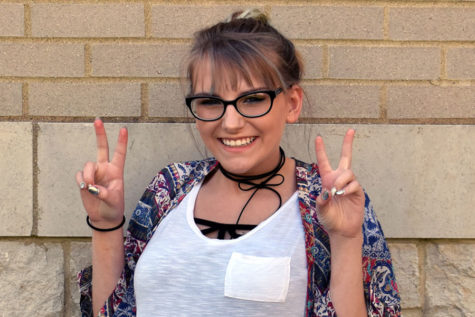 Hannah Doss, Multimedia Editor
Hannah Doss is a Senior and first-year Smoke Signals member. Her favorite TV show of all-time is American Horror Story and she likes the color dark blue.