Biggest splashes in free agency
The National Football League is in its offseason after the Rams won the Super Bowl. During this time, teams spend lots of time focusing on acquiring new players to boost their rosters, and they train their teams for the start of the new season. The time when teams try to trade for or sign new players is called free agency. Free agency is a scramble for teams to try to resign their own players to new contracts so they don't leave for other teams. It's also a time for NFL teams to try to outbid each other for the top players in the league that aren't under contract. Free agency is a very insane time for all.
This year's free agency has seen its trades, fights over players, and shocks. From amazing signings to questionable signings to massive signings, all the way to confusing signings, each team has made different moves so far this offseason.
Some teams have made better moves than others, signing some of the best players at each position. Now, which signings have been the best this free agency? What players have been the highlights of these offseason moves? Here are some of the biggest signings made during free agency so far this year.
1-Russell Wilson – One of the first major moves this offseason, Russell Wilson was traded from the Seattle Seahawks to the Denver Broncos. The trade consisted of the Broncos giving the Seahawks quarterback Drew Lock, tight end Noah Fant, defensive end Shelby Harris, two first-round picks, two second-round picks, and a fifth-round pick in this year's draft. The Seahawks gave the Broncos quarterback Russell Wilson and a fourth-round pick. Overall, this was a huge trade, as the Broncos gave away a lot of high value draft picks, and the Seahawks gave away a superstar quarterback. In my opinion, both teams won this trade, since the Broncos filled their only needed position of quarterback with a great veteran, and the Seahawks got a lot of high value picks in the next few drafts. Overall, a win for both the Broncos and Seahawks.Von Miller to the Buffalo Bills.
2-Von Miller had just won the Super Bowl with the Los Angeles Rams, but his one year contract had just ended with them. He then became a free agent, with any team able to sign him. Von Miller is a top tier linebacker that any team would want, so the Buffalo Bills signed him to a huge contract. It was a 6 year, $120 million dollar contract for Miller, meaning he'll earn $20 million a year. For Von Miller, it's an absolute win, as he will make $20 million a year and he joins a team that can win the Super Bowl in the coming years. The Bills come out of this signing with positives and negatives. They gained an amazing outside linebacker to improve their already stellar defense, but they signed him to a 6 year contract and Von Miller is already 33 years old. For a linebacker, he is very old, and he may not play to the level they are paying him for. The contract is just too long for a 33 year old linebacker, but besides this, he is a great signing for the Bills.
3-Davante Adams trade to the Las Vegas Raiders. Davante Adams is a top 3 wide receiver in the NFL currently, and he has been with the Green Bay Packers for a couple of years. He wanted to leave this year, and he was traded to the Raiders. Adams said he had family near Las Vegas and he has old teammates on that team, notably the quarterback Derek Carr. The Packers gave Davante Adams to the Raiders in exchange for a first-round pick and a second-round pick in this year's draft. For the Raiders, they gained one of the best wide receivers in the NFL to pair with their great quarterback Derek Carr. The Packers lost a very valuable member to their team, as they have no more notable wide receivers on their team. So, the Raiders came out with an amazing wide receiver for a pretty cheap cost, except for the contract, which numbered $141.25 million over five years. Considering his stats and his athleticism, this contract is most definitely worth every single penny. The Packers came away with very little, however. They lost one of the best receivers and only gained two draft picks when they could've gotten much more. 
4-Deshaun Watson being traded to the Browns. Deshaun Watson has not played any games in the NFL for over a season now, as he has been battling legal issues and has refused to play for the Houston Texans as well. Before all of this, Watson was an elite quarterback that could throw an accurate deep ball, or he could scramble out of the pocket and run quickly down the field. Now the Browns were looking for a new quarterback to run their franchise, and they went all in on Watson. The Browns got quarterback Deshaun Watson and a sixth-round pick in the draft, and the Texans got three first-round picks, one third-round pick, and two fourth-round picks. For the Browns, it was one heavy price to pay because after giving up all of those draft picks, they then gave Deshaun Watson a five year, $230 million contract with all the money guaranteed. So, Watson will get all this money regardless of injury or other issues. All-in-all, the Texans come out in one of the best situations possible, as they got a lot of high value draft picks for a quarterback that refused to play for them anymore. The Browns made a huge risk move with a possible huge reward. If Waston can play for them at the level he was at almost two years ago, the Browns will be set with their new franchise quarterback. If he can't play because of legal troubles, or he doesn't live up to his potential anymore, the Browns would lose $230 million and a lot of draft picks.
5-The Rams get another wide receiver in Allen Robinson II. Robinson is an amazing wide receiver that played for the Chicago Bears and Jacksonville Jaguars for a couple of years. He put up great stats even though he played for the lackluster Bears and Jaguars teams over the years. After a very underwhelming season by the Bears, Robinson was ready to leave. In free agency, he found his perfect new team in the Los Angeles Rams. With his talent paired with the new Super Bowl winning team of the Rams, Robinson adds even more depth and talent to this team. For the Rams, they gained a new amazing wide receiver to add to their already Super Bowl caliber team, and they signed him for a relatively cheap contract of $46.5 million over three years. The Bears, on the other hand, lose their best wide receiver, leaving their already poor performing team with one less crucial piece.
6-Christian Kirk moves to the Jacksonville Jaguars. Christian Kirk is a great wide receiver who played for the Arizona Cardinals this past season. His performances alongside quarterback Kyler Murray have caused him to gain recognition from a team desperate to find a talented wide receiver to pair with their quarterback, the Jacksonville Jaguars. The Jaguars have been arguably the worst team in the NFL for the last two years in a row. They got a new quarterback last season, Trevor Lawrence. However, Lawrence had only one decent receiver to throw to, and he just left for the Detroit Lions this season. So, the Jaguars took the opportunity to sign Christian Kirk to their team to help boost their wide receiver core. For the Cardinals, they lost a valuable piece for their team, but losing Kirk isn't too much of a loss, as he was only their second best wide receiver. The Jaguars gained a decent wide receiver, but they are paying him way too much. The Jaguars are paying him $72 million over 4 years. In all reality, the winner in this situation is Christian Kirk, as he gets to cash in a very nice check at the end of the day.
The free agency period this year in the NFL has been a wild one. With many trades, new signings, extensions, and players leaving, the NFL next season will be very different. Teams will all be playing new players on their teams this coming season. With all these new signings and free agency moves, there will be new contenders in the playoffs and possibly the Super Bowl this coming year.
Free agency has changed the landscape of the teams this season, and it'll be a very exciting season next year. Look out for your favorite team this coming season; they may be extraordinarily different and on the rise.
View Comments (2)
About the Contributor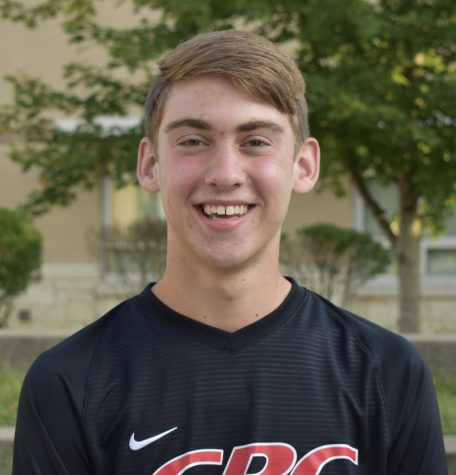 Jackson McCormick, Multimedia Staff
Jackson is most afraid of heights. He thinks Goldfish are better than Whales because the extra cheddar flavor is so good, and he grew up eating goldfish....