GRC Theater to present 'Frozen Jr.' April 22-24
Frozen Jr. is a collaborative project featuring students from several schools in the district.
Be prepared for a winter storm in April; rumor has it that Elsa is coming to town.
The GRC Theater will transform into Arendelle for the production of Frozen Jr. School and public shows will be April 22-24.
Frozen Jr. is a production that will send audience members through one of the most beloved Disney stories of our time: Frozen. A junior production will be a first for GRC.
"We couldn't do a full show last year, so I had to do something this year," said Theater Director Katherine Lowther, "It's shorter, so instead of being two and a half hours, it's just 60 minutes.
There are 28 students from GRC participating in this year's show, and multiple students from RDC as well.
This is GRC's first musical since 2019 due to COVID-19, and the excitement for the show is building up in the theater department.
Not only have theater students missed out on the last two years of annual musicals, but many GRC students never had the opportunity to see a production.
A lot of hard work goes into the show with many students, not only performing on stage, but also working behind the scenes to allow the production to achieve a high quality.
"Kids in the community will be able to come and participate with the characters and interact with them on school show dates," said Lowther.
The show consists of classic songs that are well loved including Love is an Open Door, Do You Want to Build a Snowman, and the iconic Let It Go.
"I'm excited to see the students finally get a chance to be on stage after so long," said Lowther, "I really love working with the students and brainstorming with them."
From the set to the beloved songs, GRC will put on a quality production by an outstanding group of students.
"My favorite part of the show is when Elsa sings Let It Go," said Lowther. "Especially over the last two years with Covid and we've been trapped, it kind of feels appropriate to start over and let it go."
You don't want to miss this amazing show.
Leave a Comment
About the Writer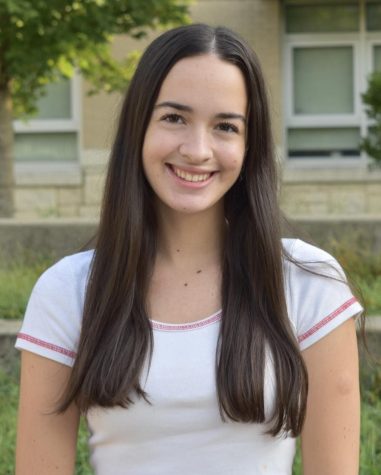 Sarah Johnson, Managing Editor
Sarah is most afraid of spiders. She thinks Whales are better than Goldfish because they just have a much a better flavor. If she were a type of shoe,...